Take control of your career, love life, and social life. This is a guide created for single and career-driven women on how to create their own happiness and learn the secret to a more fulfilling social life.
A Guide For Single And Career-Driven Women; Tips To A Better Social Life
Are you a single woman who feels like your career is taking center stage in your life, leaving you with hardly any time for socializing and having a good time? Finding a balance between advancing in your career and fostering meaningful relationships can be difficult but it's certainly not impossible! With this blog post, we're here to help! We will share 8 tips specifically targeted to help the modern career-driven woman achieve a better social life – so put on those party shoes ladies because these fun and easy suggestions are about to give an upgrade to your life.
Do Not Be Afraid Of Online Dating
Single and career-driven women shouldn't be intimidated by the idea of online dating; it can actually help them lead a more fulfilling social life. Getting out there and swiping on apps can open new, exciting doors to meet people who share common hobbies or interests. Imagine striking up conversations, having drinks, and even finding someone special with one tap of your finger!
It's all possible if you put yourself out there, realizing that the traditional route of meeting through friends or chance encounters just isn't necessary anymore. Embrace technology as a way to make your social life surge back to life!
Talk To New People Daily
These days, single, career-driven women are too busy climbing the ladder of success to worry about their social lives. But did you know that having a vibrant social life can improve your focus on work and help you find meaning in your life?
That's why it is so important for independent women to talk to new people every day – even if it's only five minutes here and there.
Striking up conversations with the barista at your favorite cafe, or introducing yourself to someone at a networking event can make all the difference in breaking isolation and helping you lead a more fulfilling life. Take control of your social life and start talking!
Get Out Of Your Comfort Zone
For career-driven women, getting outside of their comfort zone may feel like a daunting task. However, venturing outside of the daily routine can open up opportunities for meeting new people, networking for job opportunities, and finding activities to take part in that could really improve the quality of their social life. It's time to try something different; take a chance on yourself, and see where it leads you!
Coming out of your shell could add new experiences to your life that you wouldn't have access to if you never left the comfortable corner you've put yourself in. It's true that some risks are worth taking, so get out there and connect with new people – You just might be surprised at what could come from it!
Make Each Day Your Own
Busy women are no strangers to the hustle and bustle of everyday life. Even so, many don't realize just how easy it is to take control of their social lives. The solution? Start making each day your own! From meeting new people to carving out quality time for yourself, you can create a social environment that works for you.
Staying in control of your personal time allows you to pick and choose the activities that make you happiest, so focus on prioritizing what makes you feel fulfilled both professionally and socially. You can have it all; all it takes is a little bit of commitment.
Women today have an unprecedented level of opportunity when it comes to taking ownership over their lives – seize the moment and make your world a better place!
Learn How To Build Relationships With The People Around You
The age-old question of 'Can I have it all?' will forever be posed by single, career-driven women, but the answer need not remain a mystery. By taking an active role in building relationships with those around them, solo female professionals can enjoy both a stimulating and successful career as well as a dynamic social life.
Whether you prefer to join an online community specifically for your industry or venture into new activities after hours that allow you to expand your circle, the ability to make meaningful connections is the key factor to living a balanced lifestyle for single and career-focused women.
Developing strong friendships that move past the surface-level conversations affords them the same opportunities and privileges enjoyed in romantic couples without having to sacrifice either their independence or ambition. As always, enjoying yourself along the way makes every journey more fulfilling!
Be Confident And Own It
Being a successful woman can be an empowering badge of honor. It takes courage to pursue your dreams and leave the traditional 'happily ever after' narrative behind, but don't let that stop you from building a meaningful social life.
You can own who you are and confidently meet like-minded people by joining clubs or groups which reflect your passions. A great way to hook up with friends quickly is by attending craft beer breweries or local art exhibits where you know that the folks there will have something in common with you.
Owning the fact that you are single and career-driven might feel intimidating at first, but it doesn't have to keep you away from having amazing friendships!
Practice Self-Care And Self-Love
Successful and career-driven women are often tasked with having to juggle separate identities – that of a professional and that of a party-goer. It's no wonder, then, that so many find themselves feeling overwhelmed, lonely, or exhausted. That doesn't have to be the case, though! By practicing self-care and self-love, single and career-driven women can not only make progress at work but also enjoy life outside of it.
Self-love allows you to prioritize yourself, enabling you to choose activities that attract positive people like yourself while propelling your social efforts forward. Self-care empowers these same women to take care of their physical and mental well-being in order to be present in each moment, which will certainly lead to meaningful connections. By encouraging these practices every day, single and career-driven women can cultivate an enjoyable social life alongside their busy schedules.
Pursue Your Hobbies And Interests
Maximizing their social life should be a top priority for career-driven and single women. The days of sitting around the house feeling isolated are not an option. It is essential to tap into your curiosity and explore the things you are passionate about. Finding a hobby or interest that really speaks to you is the first step – whether it's volunteering, gardening, hiking, or birdwatching.
Whatever intrigues you, go for it! Pursuing something you're passionate about will help build relationships in unexpected ways. Suddenly getting to know like minds that may have never crossed your path otherwise. So don't wait until after 5 p.m. make time NOW for yourself, and make this week the one that allows you to expand your social circle and explore your hobbies and interests!
Take A Class Of Some Kind- Get Out Of The House!
Having an active social life is essential for well-being, but as a career-driven single woman, it can be easy to put that on the back burner. Instead of relying solely on going out with co-workers or friends, take initiative and try something new: taking a class! Not only will this force you out of the house, but it provides an opportunity to not just have an enjoyable experience, but to become educated in something you might have been interested in for some time.
Better yet, meeting people in your class can get you conversing. It's likely that once you start talking–and learning–with others, your friend's list will soar instantly! So if you're looking to mix up your social life while also boosting your knowledge base, taking a class will certainly do both!
So there you have it, ladies! With these tips in hand and a little bit of courage, you're bound to improve your social life in no time. Don't be afraid to put yourself out there – remember, everyone's just looking for someone to connect with. At the end of the day, we all crave companionship and love. And who knows? The new friends you make might even help further your career!
And to top it off…you might just gain a bit of confidence!!
You Are The Shiney Object, You Don't Need To Chase Them!
Take This Quiz if you are in Real Estate
#confidenceisfreedom #femaleisthefuture #5DiamondConfidenceMethod
I See You, and I Hear You.
Have an abundant and confident New Year!
Patricia Love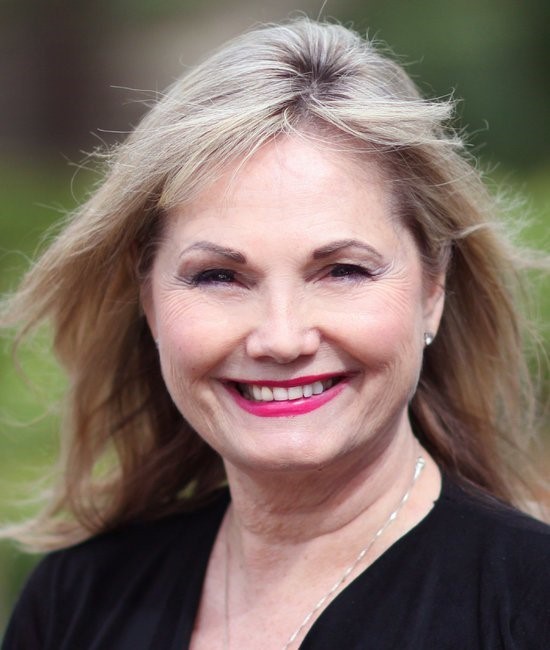 Reclaim your power and confidence that will change your life forever by booking a 1 on1 Call with me, to get on my coaching waitlist. Choose My 5 Diamond Clarity Method, which creates a life of abundance, not a bandaid on your life.