How Women Can Boost their Confidence At Work
Women often struggle with self-confidence, believing that they have to "be someone" to be successful at work. While this is a common thought and many women try to conform to male stereotypes or hide their strengths, there are ways that you can boost your own confidence so you can be the best ever version of yourself at work.
Confidence is key in the workforce. It can help you get ahead, make connections, and close deals. Unfortunately, many women lack confidence at work. If this sounds like you, don't worry – there are lots of things you can do to boost your confidence. In this blog, we will share some guidelines for gaining confidence at work. Keep reading to learn more!
Learn A New Skill Set
Learning a new skill set can be a great way to boost your confidence, both at home and at work. Whether you are looking to learn a new language or start a new hobby, there are plenty of ways to get started. For women, in particular, developing new skills can be a great way to build confidence. It has been proven that women who are confident in their abilities are more likely to succeed in their careers. So if you are looking forward to giving yourself a boost, learning something new may be the perfect solution. Whatever you select to learn, make sure you enjoy the process and be proud of your accomplishments.
Women have a lot to offer in the workplace. They are often excellent communicators, natural problem-solvers, and they possess a unique perspective that can be incredibly valuable. However, women can sometimes lack confidence in the workplace. This can hold them back from truly shining and achieving their full potential. One way to boost confidence is by learning a new skill set. This could involve taking a course, reading up on industry news, or shadowing a more experienced colleague. By expanding their knowledge and skills, women can feel more confident in their abilities and better equipped to succeed in the workplace. Learning new things can also be motivating and inspiring, helping women to feel more positive about their career prospects. So if you are looking forward to boosting your confidence at work, consider learning something new. It could make all the positive difference in your career.
Let Your Work Speak For Yourself
One of the best ever advice I ever received was to let my work speak for itself. This is particularly significant for women, who often face extra challenges when it comes to confidence at work. It can be easy to second-guess ourselves and think that we need to overcompensate in order to be taken seriously. However, the truth is that our work will always speak for itself. If we focus on doing our best and putting our best foot forward, our hard work will eventually be recognized. And even if it isn't immediately, know that you are capable and your time will come. So don't doubt yourself – let your work speak for itself.
Confident women know that the best way to prove their worth is to let their work speak for itself. Rather than spending time gossiping or complaining, confident women stay focused on their goals and let their achievements speak for themselves. When it comes time for, confident women are usually the first in line because their hard work has already shown their worth. So the next time you're feeling insecure at work, remember that the best way to boost your confidence is simply to do your best and let your successes speak for themselves.
Share Your Opinion And Thoughts During Meetings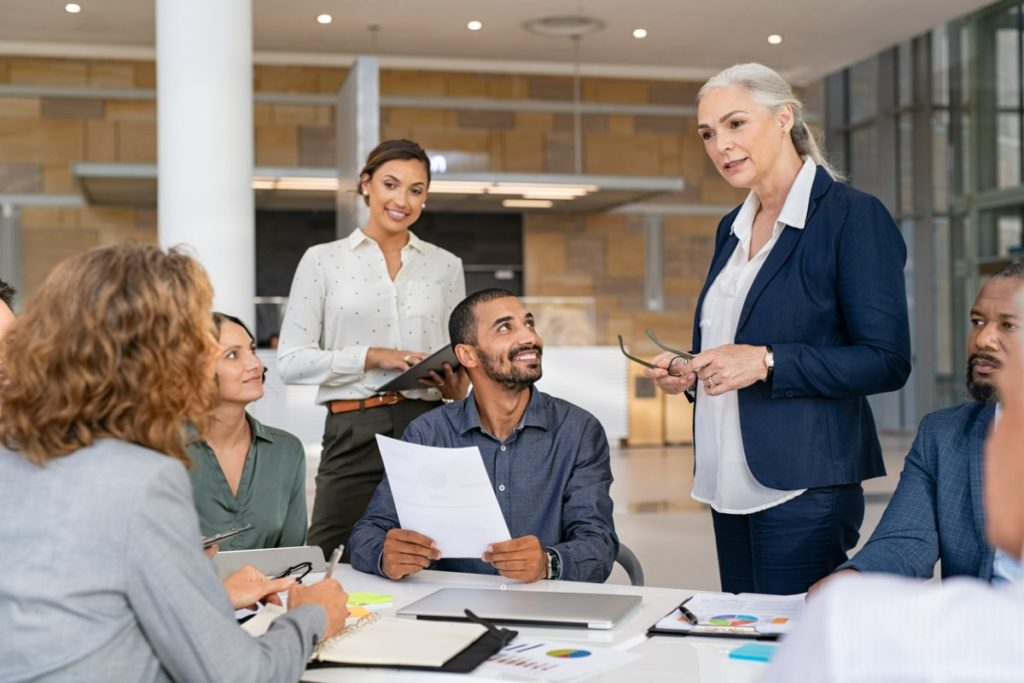 The best ever way to make your voice heard in meetings is to be confident. Speak up and share your opinion – even if it goes against the grain. Confident women are more likely to be respected and listened to in the workplace. And, when you are confident, you're also more likely to be taken seriously. So, don't hesitate to share your thoughts during meetings. It could make all the difference in getting your point across.
One of the most relevant things you can do to make yourself a confident woman at work is to have strong opinions. You need to be able to express those opinions clearly, and you need to be able to stand behind them.
Don't Be Afraid Of Rejection
Confident women who work hard and aren't afraid of rejection are more likely to be successful. If you're confident in your abilities and put yourself out there, you're more likely to get noticed and land the job or promotion you want. And if you're not afraid to speak up and share your ideas, you're more likely to be taken seriously and have your suggestions implemented. So don't be afraid of rejection. Confident women know that it's just a part of the process. Accept it and then use for your benefit.
In order for women to have confidence in themselves and their abilities, they need to take risks and make mistakes without feeling guilty about it. The key is not taking yourself too seriously and being able to laugh at yourself when necessary.
Dress Smartly
It is no secret that a first impression is important, and one of the best ways to make a good impression is to dress smartly. When you look your great, you feel your great, and that extra boost of confidence can make a significant difference in a job interview or an important meeting. What's more, dressing professionally sends a clear signal that you're taking the situation seriously and that you're confident in your abilities. Of course, there's no need to break the bank on designer clothes – a simple, well-fitted suit or dress will do the trick. Just remember to avoid anything too revealing or flashy, and in no time at all, you'll be impressing everyone with your confident style.
There are no shortcuts to becoming self-confident. It takes time, effort, and personal effort. The same is true for women, but there are some particular challenges that working women face. Sometimes those challenges can be overwhelming, but with the right effort and attitude, it is possible to gain the confidence required to tackle almost anything you might encounter in your career. This article gives some examples of what you can do to boost your confidence at work and how you can genuinely feel more confident in the workplace. More confidence blogs
You Matter…
Patricia Love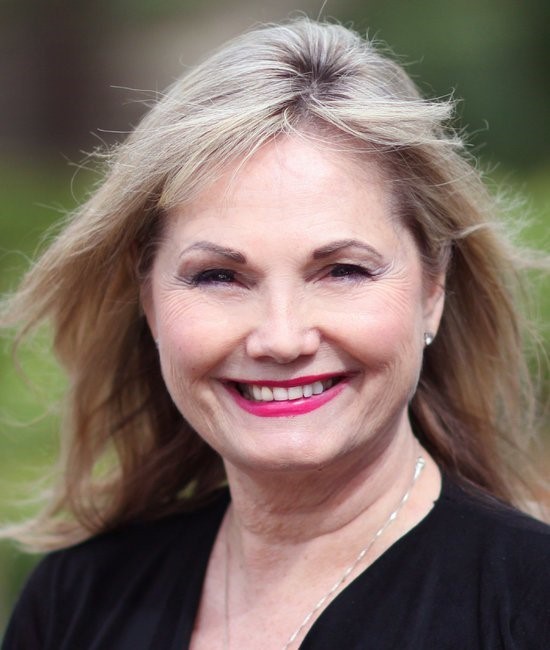 Confidence delivered straight into your inbox! Step your confidence up with my FREE confidence blueprint HERE!
OR go all in and find out more about how to reclaim your power and confidence and discover some steps to build your confidence back, download the ConfidentU app for FREE at the apple store or google play. NOW