ConfidentU
"You Grow, We Give"
At ConfidentU, through our "You Grow, We Give" initiative, we're committed to creating a positive impact in the world. As a member, whenever you join in on live discussions, access monthly audios, tune into podcasts, attend events, or more, you'll have the opportunity to select a cause that resonates with you. Then, ConfidentU will make a donation in your honor. Empowering you to actively contribute to improving the lives of others. It's a "You Grow, We Give" philosophy, ensuring that your personal growth path is intertwined with meaningful giving—a true win-win experience.
Partnering with B1G1 charities adds a layer of purpose to our initiative. With 100% of the donations directed to the charities, every contribution becomes a tangible act of kindness and impact. It's a circle of empowerment, where you uplift yourself while uplifting others in need.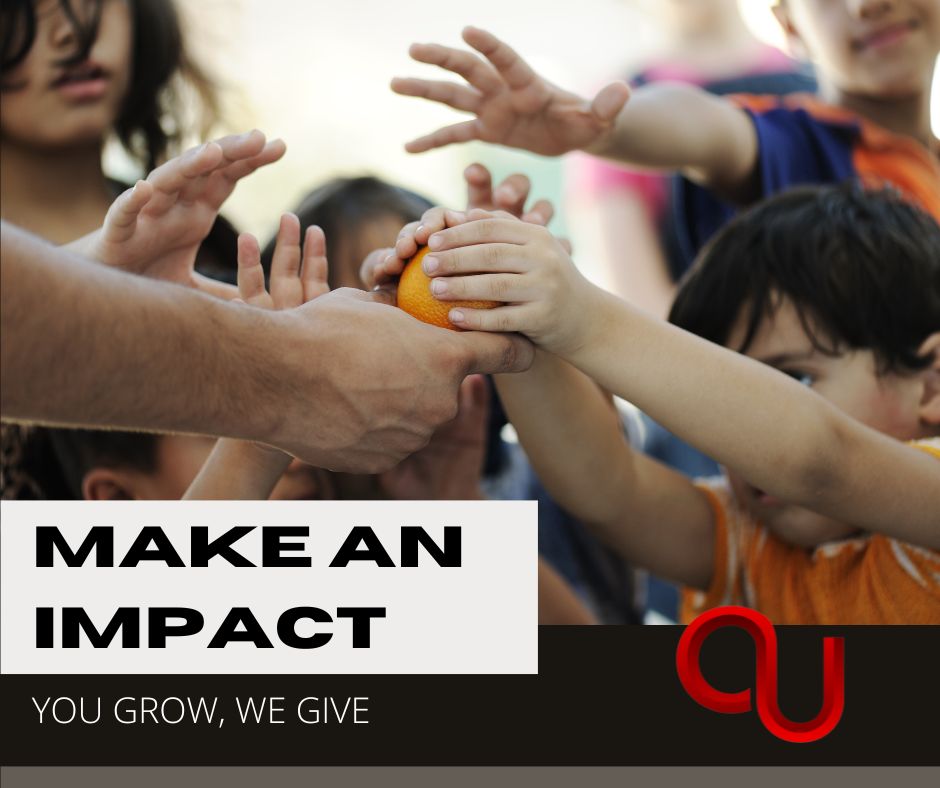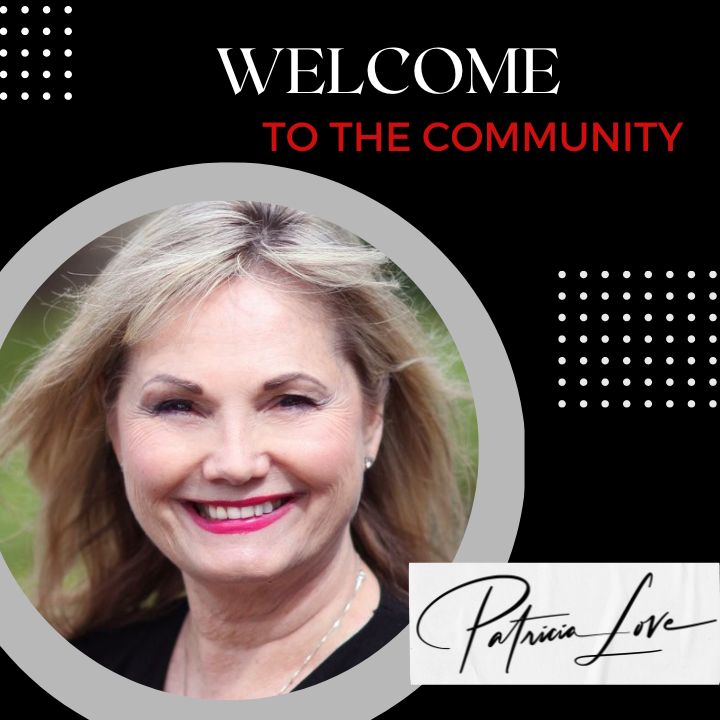 Unlock a treasure trove of content, weekly live discussions, and resources aimed at boosting your confidence, resilience, and continued growth.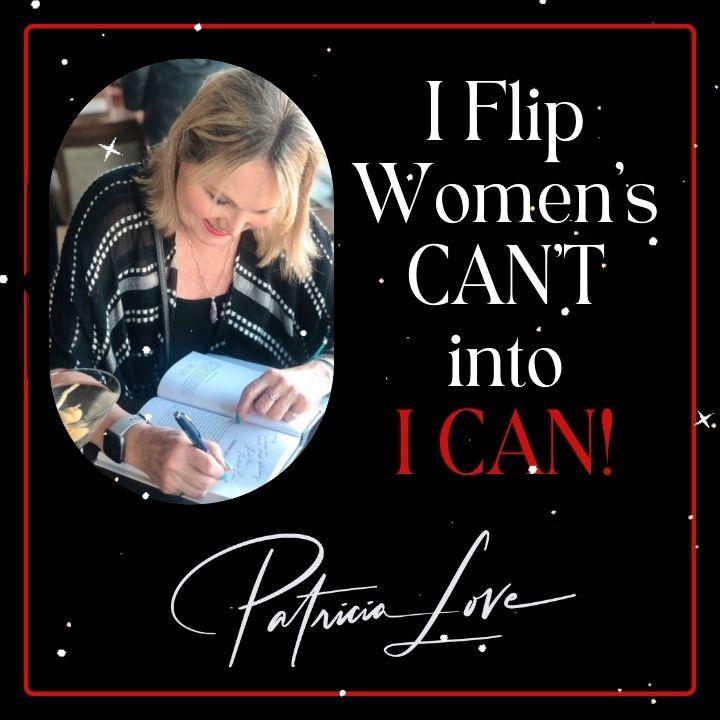 Unlock a world of exclusive features, including dynamic games and transformative tools meticulously crafted to propel your journey towards unshakeable self-confidence, personal success, and a thriving mind.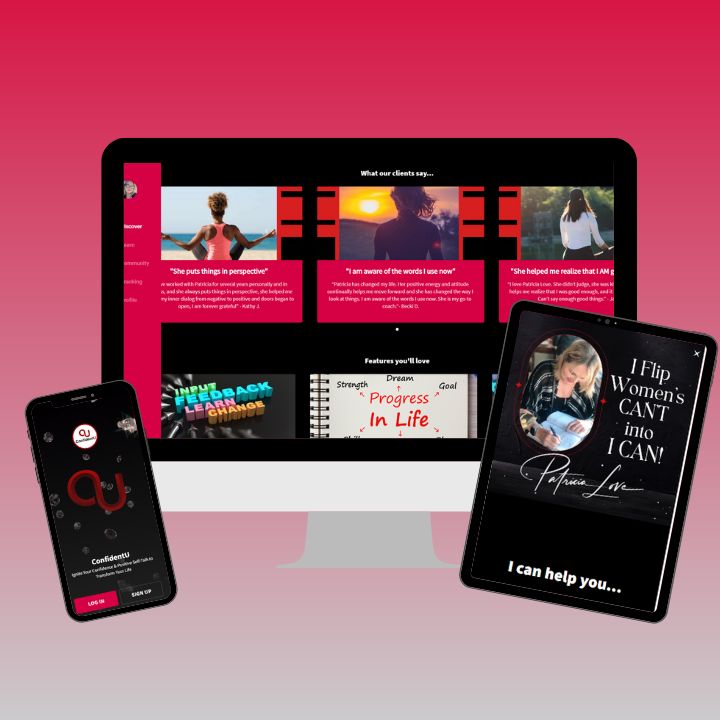 Gain access to the tools and knowledge you need to boost your confidence and achieve your goals.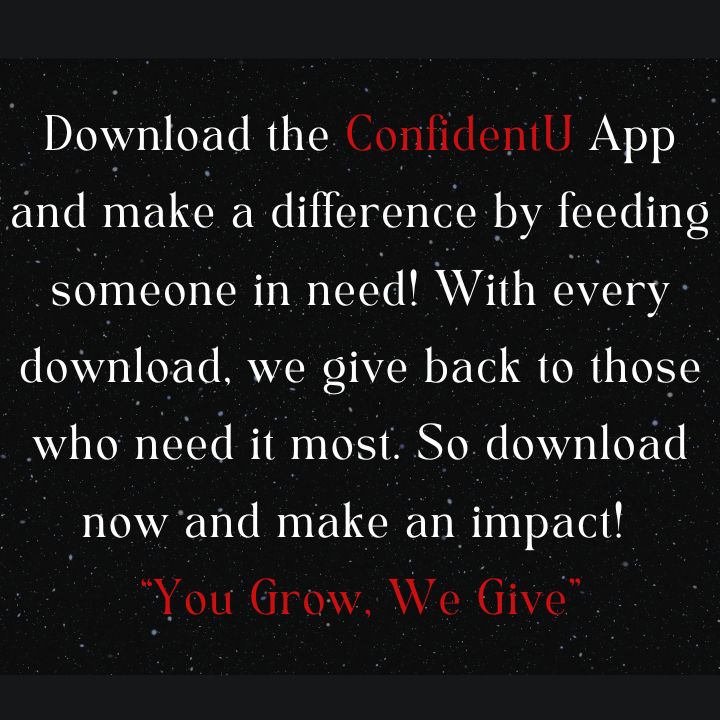 Forge meaningful connections within our community, linking with kindred spirits dedicated to personal growth, empowerment, and the pursuit of 'Being Better, Not Perfect,' all while prioritizing mental wellness.
ConfidentU isn't merely an app; it's a powerful movement uplifting women, fostering unity, and creating  global impact.
Our values center on empowerment, inclusivity, and mutual support as we travel together on our own unique journeys with personal and collective growth.
"To Be Better, Not Perfect"
This dual approach signifies where individuals can flourish on their individual journeys while also positively impacting the larger organization they are part of.
Join Us!
ConfidentU Scholarship Program
Scholarship for women who need assistance to join ConfidentU.
Embracing the strength of community and recognizing the value of accessible resources, we proudly introduced the Diamond Membership Scholarship program. This  initiative aims to empower and support women seeking assistance to become part of the ConfidentU Membership, granting them entry to our exclusive community benefits.