We, women, possess the ability to change our situation, but what are we going to do with that power? What is stopping us from achieving our dreams? Join me as we discover how we can overcome the odds. There are no restrictions when it comes to what we can do with the right ambition and drive.
Dare To Dream: A Woman's Journey In Sales
Ladies, did you know that there are countless opportunities for us to reach our highest potential in sales? From local boutiques to large technology companies, there is no restrictions when it comes to what we can do with the right ambition and drive. We have a real chance at success if we just dare to dream! Join me on this inspiring journey of success as I uncover valuable insights from successful women in sales and discover how anyone has the power within them to conquer their ambitions.
Believe In Yourself!
Looking for a career in sales, but feeling apprehensive? We've all been there! Remembering to believe in yourself is key to reaching any goal. Whether your aim is succeeding in sales or aiming higher, having confidence is one of the most important steps you can take.
When you believe in yourself, you're motivated and energized to break through obstacles and challenges that come your way in order to reach success. And if mediocre sales just won't do it, how about believing that selling exceptional products will be the feather in your cap, you'll need? Believe in yourself and carve out the journey that's right for you – trust me, it'll pay off!
The Journey Begins
Selling can be a challenging experience, regardless of gender. But the opportunity to build relationships and challenge yourself can be exhilarating. With A Woman's Journey In Sales, we want to take all women on a rewarding journey that leverages their talents for maximum success.
Whether you're an experienced salesperson or completely new to the profession, our program offers resources and tips that provide unique insight into what makes women great at sales. So take the leap and join us today as you embark upon your own special journey in this exciting field!
Aim High, Don't Settle in Your Career!
Looking to achieve success in sales? Then aim high and don't settle! It may sound simple, but setting lofty goals can dramatically impact your career. Once you have an ambitious target in mind, make sure to create an action plan that will propel you towards it. This could involve honing your communication skills, attending seminars and workshops to gain more knowledge or building relationships with key stakeholders in the industry.
Don't underestimate the importance of embracing failure either – these valuable lessons achieved during tough times are what will ultimately lead to success. Aim fat and higher today than you ever did before; it'll take you places!
Starting Out In Sales
Starting out in sales can be overwhelming, but it can also be quite an exciting opportunity to reach your goals. Taking the first steps is often difficult, but that's what makes success so rewarding. Learning the ins and outs of the sales world will help you gain the confidence and experience needed to become a successful salesperson.
With determination and hard work, you can use a career in sales to launch yourself toward greater possibilities. Starting out in sales gives you a chance to use your original ideas, break boundaries, and ultimately take your journey further than ever before. There are some crucial elements of skyrocketing your career in sales.
Love Of Sales
Dreams of a remarkable journey in sales can actually come true if you believe in yourself and trust the process. Your love of sales is a powerful tool for success! Cultivate enthusiasm, positive energy, and determination in everything you do, no matter how small or big the task.
Focus on solutions, not problems. Believe you can make things happen with smarts and hard work. Passion begets excellence in everything we embark upon. With your strong affinity for sales at the cornerstone of your endeavors, success will inevitably follow.
  What About The Money?
Women across the world are looking for new and creative ways to make their sales sky rocket. For many, this involves getting serious about money. Looking into everything from budgeting to savings plans, to clever investment strategies – women everywhere are finally giving themselves permission to talk openly about finances and use money as a tool for success.
With more women taking charge of their financial health, savvy entrepreneurs now have unprecedented power to turn big dreams into thriving businesses by thinking strategically about how to best utilize their funds. The journey in sales is sure to be an exciting one! 
The Fix-It Mentality
Women have often been at the forefront of breaking down barriers and considering there are still many gender-related issues lingering within the sales industry today, it's time for women to take matters into their own hands and actively rise through the ranks by embracing a "fix-it" mentality.
By using proactive decision-making and honing problem-solving skills, women in sales can begin to identify areas of improvement and make real change. The Fix It formula works – equip yourself with the right attitude, drive change and ensure long-term success!
No More Excuses
Every woman out there needs to hear that they have the same potential as men do to become successful salespeople. While it may have been harder in times past for women to break into this profession, now is the time for them to really shine! With increased focus on women in professional settings and new technologies making it easier than ever for individuals to sell their products, women no longer have an excuse not to skyrocket their sales journey.
This is an amazing opportunity for women everywhere who are ready and motivated to build a successful career in sales. Take advantage of this moment and be empowered with the knowledge that you can rise up in an industry where your success is possible!
  The Roadblock To Losing A Job In Sales
For anyone keen to succeed in a sales career, particularly women, many of whom have encountered obstacles in their climb up the career ladder, overcoming these roadblocks can be an incredible hurdle. For women in particular, losing out on that dream job in sales can feel soul-crushing; yet it is also a great opportunity for growth and reinvention as one learns from experience, and develops resilience and confidence on the way – all prerequisites if one desires to truly skyrocket their journey in sales. The glow of success that comes with perseverance is well worth the effort.
Sky Is The Limit!
For women, sales can offer an unlimited amount of career opportunities and financial freedom! Showcasing your skills to convince customers of the worth of a product or service is both empowering and rewarding. Selling can help you break down social boundaries and provide you with the confidence necessary to pursue ambitious goals.
Whether it's mastering business negotiations in corporate settings or building relationships while selling door-to-door, the sky's the limit when it comes to a successful career in sales for women. It's time to fearlessly tackle any challenge that comes your way and shows the world what you're capable of!
Be Strong
A strong and independent woman should never be afraid to take a chance on their dreams. Dreams that seem far out of reach may actually be within arm's reach if we just dare to pursue them. When it comes to the mysterious world of sales, women may feel intimidated or like they don't belong; however, this should not stop us.
If we step out of our comfort zone and take the strong initiative to make things happen, success is only moments away from holding us in its arms. The life of a woman in sales is often filled with diverse experiences both good and bad as well as rewarding accomplishments.
We can all learn from each other's stories and come away inspired for our own journeys no matter what industry we choose or the profession we pursue. Dare to dream, dare to strive, and be proud of the amazing journey you chose for yourself!
#femaleisthefuture #womeninsales #businesswomen
Stay Brilliant
Patricia Love
P.S. Is Your Mental Energy being ZAPPED Take My FREE Quiz and Find Out Why?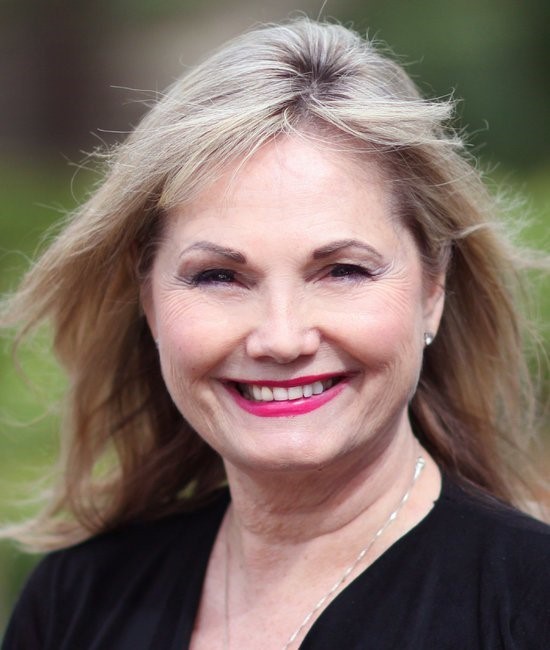 Reclaim the momentum and drive that will propel your life by booking a 1 on1 Call with me. My "Exclusive Diamond Method" for "Women In Sales" Re-Energizes your life and business…to become focused, productive, and resilient in the face of challenges!