Are you a woman who is hesitant to take the leap of faith and put yourself out there? Read this post to find out why it's important for women to stop putting away their dreams, no matter how 'illogical' they may seem.
Why Women Need To Stop Stepping Away From Their Dreams
A dream, a goal, an ambition lingering in the back of your mind that never quite seems to come to life? Despite years of planning and all your hard work, something has been standing in the way – it's not just any old obstacle though; it's your own self-doubt.
Women like us are so swift to put away our dreams and ambitions, convinced they won't lead anywhere meaningful; yet we forget that these dreams could be anything – there is no wrong or right regarding having purpose or goals!
This post will discuss why women need to stop stepping away from their dreams even if they don't seem logical or 'right' it's time to take the leap of faith and put yourself out there.
There's no better feeling than taking control of your destiny, pursuing your dreams without hesitation, and crawling closer to success each day that passes.
So whether you want to launch a business, start a career, or set off on an adventure – now is the moment to push fear and doubt aside and believe in yourself like never before!
Because You Owe It To Yourself
You have the power to make your dream career, whatever it may be, come true. Women should never feel limited or intimidated by any perceived gender barrier in the workplace. Life is too precious not to pursue that job you've always wanted. Even if it means going against stereotypes or outdated expectations.
Taking risks and breaking through boundaries that once held you back are key steps to following your dream career path. Don't let yourself fall into the trap of fulfilling someone else's mold for what a woman "should" do in life – follow the blueprint of success that works for you and no one else.
When you step away from potential limitations and physical boundaries, anything becomes possible! It is time for women everywhere to own their ambition, find their courage, and never give up on themselves again.
You Are Not Alone
We've all been in situations where we find ourselves at a crossroad of stepping away from our dreams or pursuing them through whichever path is seemingly put in front of us
Women, especially, continuously battle making decisions as to whether they should take the plunge into the unknown or stay in their comfort zone just for the sake of not looking selfish.
It's time for us to start taking responsibility for our own lives and stop thinking that by getting closer to what we want, we are bound by rules that don't make sense anymore.
Going after your goals and desires isn't a way of being selfish, but rather it could be a selfless act full of courage and braveness aiming towards a better you and most importantly, a better world.
As women, no matter what field we're trying to look successful in, be it sales, entrepreneurship, or computer science- if there's one thing that should motivate us it's dreaming big!
You're NOT Too Old Or Too Young To Dream
It's never too late to be daring and motivated in life. Women have all of the tools they need to achieve their wildest aspirations. Nothing should stop us from conquering our dreams, not age, not gender, not anything else.
So go forth in search of a greater version of yourself! You don't need to wait around until you're deemed a certain age or maturity level. The world is yours for the taking now. Take risks when it feels right, and ask questions no one has thought to ask before. Be unapologetically passionate about your visions. These are the building blocks that lead to true success.
There's nothing more satisfying than seeing a dream come true despite any prior doubts and reservations; hold fast to your passions and embrace them with bright-eyed optimism and enthusiasm. Believe in yourself that much, and everything is already within reach!
Your Dreams Are Not "Just A Hobby"
It's time for women to stop stepping away from their dreams. Just because your dream might not be considered a "traditional" career doesn't mean it's not worth pursuing. Your dream is your passion and it should be treated as such. Don't let anyone tell you that your dream is "just a hobby."
Your dream is what makes you unique and it's what drives you to be the best version of yourself. Pursuing your dream is what will make you happy and fulfilled. So go after your dream with everything you've got!
The World Needs YOU To Get Started On That Dream!
It's time for women to take the plunge, buckle up and take a journey into the unknown. That unknown is made up of uncharted dreams and ambitions, opportunities waiting to be uncovered, and beliefs ready to be tested.
Self-confidence can often seem like a foreign concept that's tough to grasp. But really it's just taking a leap of faith and having faith in yourself that you have what it takes to pursue your goals. Women need to stop stepping away from their dreams because no one knows what they're truly capable of unless they give it a go.
Embrace vulnerability, channel your inner courage, and don't let anyone or anything ever stand in your way. If you want something badly enough, go get it! The world needs determined women ready to make their mark on the world; so dust off those dreams and start believing in yourself again!
Don't Step Away From Your Dreams
Women everywhere across the world are stepping away from their dreams day to day, and that needs to stop. If we are going to get closer to a better future for everyone, women have to have confidence in themselves and be willing to reach higher.
This means taking risks, continuing your education, and staying true to yourself even when faced with adversity. Hold fast in your pursuits, and don't let anyone discourage you from reaching your goals.
Together, we can empower more women with their successes and improve the world. It is time for these ideas of female progress and gender equality to strike fire across the globe. With courage, determination, and endless hope – we can all make our dreams a reality.
#femaleisthefuture #womeninsales #businesswomen
Stay Brilliant
Patricia Love
P.S. Is Your Mental Energy being ZAPPED Take My FREE Quiz and Find Out Why?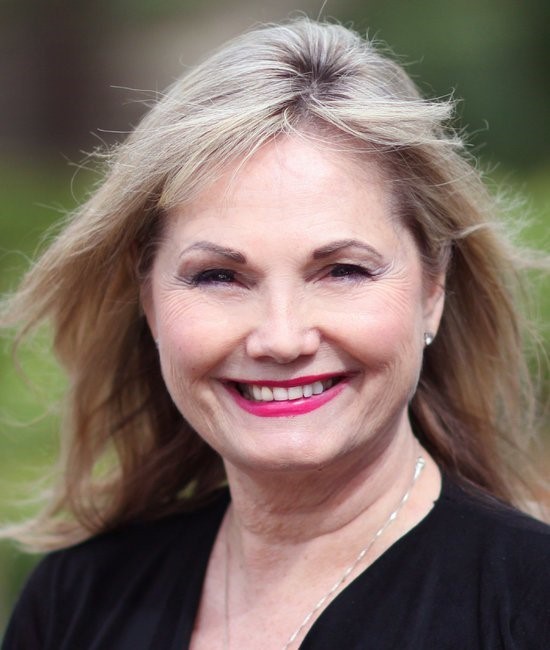 Reclaim the momentum and drive that will propel your life by booking a 1 on1 Call with me. My "Exclusive Diamond Method" for "Women In Sales" Re-Energizes your life and business…to become focused, productive, and resilient in the face of challenges!
Follow me on Instagram