Life gets busy and holiday cheer can easily slide down the last rung on your to-do list. So, how do you get the holiday spirit back? I've got 10 easy steps for you!
10 Easy Steps To Re-Enchant Your Holiday Spirit
It's no secret that the holidays can often be overwhelming. Between getting ready for family gatherings, squeezing in all your holiday shopping, and tackling loads of to-do lists ahead of time, it can feel like you've lost the true meaning of the season. But what if I shared with you the secret to reclaim some of the joy and enchantment associated with these end-of-year festivities? In this blog post, I'm going to show you 10 easy steps that will help bring back your holiday spirit! From small changes that encourage reflection and self-care, to last-minute tips and tricks for gift buying – it'll be like meeting up with an old friend when you step into this magical season again! So grab a cozy blanket, and some hot cocoa (or tea!), and let's get started rekindling your winter wonderland vibes with 10 Easy Steps To Re-Enchant Your Holiday Spirit.
Turn On The Christmas Lights
Get those Christmas lights shining and switch on your holiday spirit! Feeling the winter chill? Let the twinkling of lights enchant you with their joyousness! Imagine how these bright and sparkling connotations will transport you from dull reality to fanciful dreaming. Create your Christmas world and make this December full of warmth and wonder. Allow yourself to be in awe with the beauty of Christmas lights, no matter if they are big or tiny, basic or elaborate. Summer days may have left but let's grab hold of that festive cheer and use it to light up our life on these gloomy nights!
Bake A Seasonal Treat
What better way to kindle some holiday cheer than to bake a seasonal treat? B gathering around the kitchen to whip up a spiced pumpkin loaf, an indulgent double chocolate peppermint cake, or a decadent trifle packed with seasonal fruits and nuts. Not only is baking a wonderful way to get into the festive spirit, but it also provides satisfaction from preparing something that can be shared with both family and friends or packaged up as gifts. As each sweetly scented delight emerges from the oven, you and your loved ones will be gifted with magical holiday moments to remember for years!
Go Christmas Shopping
Get ready to lift your spirit and magically transform the holiday season! Take a small break from the daily hustle of life and simply enjoy the joys of Christmas shopping. Take a step back to relax and experience something special as you walk around searching for the perfect gift for loved ones that will make their hearts glow. Feel your stress start to melt away once you find yourself surrounded by beautiful decorations, gleaming storefronts, twinkling lights, and festive music playing in the background. Put aside all worries and fill your heart with thoughtful joy – after all, that's what this amazing season is meant to be about!
Sing Christmas Carols
Don't let the holiday blues keep you from enjoying this festive season – arm yourself with your favorite Christmas carols and spread the cheer far and wide! Whether alone or with friends, bring out the most uplifting tunes from your repertoire and give voice to their jolly melodies. Embrace that familiar festive feeling; be courageous when singing aloud, for Christmas carols are music for all moods and moments! They are a reminder of how special the holidays ultimately are; that no matter how lost we may feel, it is these little things that can bring us back home again. So sing away: carols carry an infectious energy that must be shared so put on a brave face and let your song reach even beyond this starry night.
Take A Beautiful Holiday Photo
Gathering special moments of joy in your holiday season can feel hard to come by, especially this year. But why not turn the tables and re-enchant your holidays with a beautiful holiday photo full of special memories? Whether it's capturing your favorite decorations and festive treats or friends and family, a unique snapshot of the moment will bring you joy for years to come. Capturing this momentous occasion with creative shots can be a fun way to look back and remember all the happy things that made you smile this season. Plus, who doesn't love an extra excuse to dress up? Make sure you document these precious times during the holidays – you are sure to never forget them!
Watch A Holiday Movie Or Show
There's nothing like a good holiday movie or show to give you back the enchantment you've been missing this season. Whether it's a reminder of the traditions from your childhood or an escape from the hustle and bustle, taking some time to watch a classic Christmas flick or streaming special is sure to be just what you need. So find yourself a comfy spot on the sofa, give yourself permission to take a break, and get your holiday spirit back in full swing by treating yourself to an entertaining movie or show.
Listen To Classic Holiday Music
Get yourself in touch with the spirit of the season with classic holiday music! Whether you're seeking a vintage yuletide vibe or a throwback jingle bell tune, one thing is certain: these songs will envelop you in an aura of festive anticipation and joy. Put aside the mundane to-do list for a spell, and instead give your soul some nourishment by going for a timeless spin through beloved old carols, melodies and hymns and rediscover what Christmas used to feel like. Take hold of that enchanting holiday spirit – the one you thought was lost! – and welcome it into your heart this season.
Enjoy A Hot Drink
Winter brings snow, fireplaces, and the irresistible warmth of a hot drink. Whether it's your favorite pumpkin spice latte, traditional hot cocoa, or even mulled apple cider, what could be better for re-enchanting that holiday spirit? Soaring temperatures filling your mug – this is more than just a momentary pleasure, it's an experience! Each savory sip is a journey of sensation that envelops you in serenity and satisfaction. Make sure each holiday experience includes some invigorating liquid revitalization to ignite the flame of enjoyable get-togethers and maximize your festive celebration.
Walk Around Your Neighborhood And Look At The Christmas Lights
Does your holiday spirit need a little spark? Then take a stroll around your neighborhood and enjoy the wonder of Christmas lights! Strands of decor and inventive displays light up the night, from trees that sparkle with millions of stars to windows welcoming light with joy. Let the warmth and cheeriness bring you back to a place of enchantment as if memories from childhood come alive in all the colors. Take it all in – you never know what surprises you may find in your own backyard.
Wrap Presents For People You Love
Show your love and appreciation with a twist this holiday season by using unique ways to wrap presents for the people in your life. Get creative – think outside the box when it comes to gift wrapping! Use leftover fabric scraps or scrapbooking paper to make bow-ties, mix patterned and sparkly papers together, use button stamps to spell out personal messages on gift tags, transform regular boxes into something wonderful with glitter and sequins – there's no limit to what amazing feats you can do when it comes to creatively wrapping gifts. Let your imagination run free and have fun with it! This is a surefire way to re-enchant your holiday spirit and make wrapping gifts an enjoyable experience for yourself as well as brightening up the day of those receiving them.
The holidays are a magical time to come together with your beloved ones, share good food and memories, and celebrate the year that has passed. But sometimes it's hard to get into the holiday spirit – especially when everything seems so rushed and hectic. This season, take some time for yourself to relax and recharge your batteries. Follow these ten easy steps to re-enchant your holiday spirit, and you'll be ready to enjoy all the magic that the season has in store!
Take My Confidence Quiz NOW. and find out what your Ultimate Confidence blocker is.
#confidenceisfreedom #femaleisthefuture #wordsmatter
You Matter…I See You, and I Hear You.
Patricia Love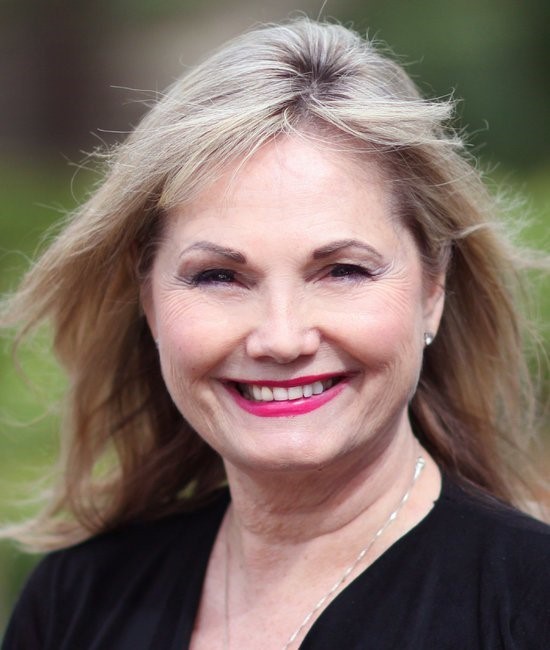 Reclaim your power and confidence that will change your life forever by booking a 1 on1 Call with me, to get on my coaching waitlist. Choose My 5 Diamond Confidence Method that will create an abundant life, not a bandaid to life.