Overcoming Procrastination is purpose-written to help women Realtors® overcome their procrastination habits and helps them to set better and achieve success.
Overcoming Procrastination; An Action Plan For Women Realtors®
As a woman in the real estate industry, I know first-hand just how difficult it can be to stay on top of everything that needs doing. Procrastination can easily creep in with so many deadlines, tasks, and projects to complete.
In this blog post I'm going to share my action plan for overcoming procrastination as a realtor – from identifying triggers and productive habits to creating manageable goals and seeking out help when you need it. This is about taking control of your day-to-day work life and being proactive instead of passive!
Take A Deep Breath, And Take Charge Of Your Time!
Women Realtors® are often overwhelmed by the amount they have to do in order to succeed. But instead of letting that feeling overtake them and making procrastination seem like an easier option, women realtors should be encouraged to take a deep breath and own their time!
Taking charge of your time means dedicating yourself to the most important tasks first and delegating to others as necessary.
It is about scheduling regular breaks for rest, mindfulness, and self-care too; something that can often get neglected in hectic days filled with meetings, negotiations, and home showings. Don't let procrastination win the battle – take charge of your time instead!
Distinguish Between "Want To" And "Should Do" Tasks
Nobody can deny how tough the real estate business can be for women. The challenge of balancing seemingly endless tasks, appointments, paperwork, and conferences is enough to make anyone's head spin. But female Realtors® don't just have to survive – they need to thrive! To do so requires distinguishing between "want to" and "should do" tasks and then prioritizing in order to minimize procrastination.
It's no easy feat, but by breaking down the large and daunting task lists into smaller chunks and tackling them one small step at a time, women Realtors® can maximize their productivity and become successful in their field. So ladies set yourself up for success: know what you want to do, when you should do it – then go getter done!
Start With The Task You Have Been Putting Off Most
As a woman Realtor®, procrastination can have dire consequences. Whether you are trying to close a deal or send an email, putting off the task at hand will only serve to slow you down.
Start with the one job that has been scaring you the most; tackling this task first will give you an immense boost of confidence and propel you forward in your work.
Finishing this difficult job is a surefire way to get your motivation and productivity on track. When it comes to facing fear head-on and overcoming procrastination as a woman Realtor®, take the bull by its horns!
Handle Emails in Batches
Women Realtors®, take a tip from the pros: smarten up your email strategy! The key to fighting procrastination is tackling emails in batches. Breaking intimidating tasks into smaller, more manageable goals can just be the difference between success and failure when dealing with this necessary task.
Adopting an effective system will help you maintain focus, minimize distractions and increase productivity. Get organized: batch your work and get more done faster! Never underestimate the power of organized email management; it could always make a world of difference in achieving your goals.
Schedule Your Pomodoros
For all the women Realtors® looking to shake off procrastination and achieve success: Schedule Your Pomodoros! After all, this productivity technique that helps transform long, complicated tasks into short chunks of manageable work is a surefire way to inch closer to your goals.
Time management experts agree that breaking down daunting tasks and chipping away at them bit by bit leads to successful completion. So what are you waiting for? Get ready—Set—Schedule Your Pomodoros!
Do the Work First, Reward Yourself Second
Women Realtors®, it's time to leave procrastination in the past. When you feel yourself slowing down and losing ambition, focus on doing the work first before you reward yourself afterward. Think of it as a game – your hard work is the actual gameplay and your reward is the trophy at the end. You only get it after putting in the effort!
Prioritize what needs to be done and don't let anything get in your way. Once you have accomplished one task, move on to the next to keep the momentum going until you reach that goal that you have set for yourself. Don't allow procrastination to take the reins – take control of your ambition and create a path to success!
Figure Out What Works For You And Stick With It
Women must quickly figure out what works for them and then stick with it to overcome procrastination. Doing so will help them reach their goals faster, as well as have more meaningful relationships with their clients.
Having the discipline and courage to fight off procrastination is no small feat. It requires strategic planning, creative solutions, and strong follow-up – all elements that are essential components of a successful reality. Women Realtors® can take charge of their destiny by tackling procrastination head-on and putting themselves in a better place to meet the demands of their profession.
Instead of letting procrastination define who they are, they can use it as fuel to propel them toward success!
Limit Interruptions
Being a woman Realtor® can be a time-consuming job. Procrastination can easily get in the way of a successful career, but it doesn't have to limit accomplishments. To make sure you are living your best real estate life, it is important to limit interruptions and stay focused on the task at hand.
The most common distractions come from social media and emails, but also from family and friends. Taking frequent breaks away from these temptations will ensure that these small breaks don't turn into hours of procrastination.
Successful women in real estate understand that cutting out distractions during work hours is key to getting ahead in their careers.
Keep Your Expectations Realistic
Everyone falls prey to procrastination, but for women Realtors®, getting caught in the cycle of delaying goals can seriously damage their career. To break out of this tedious routine, it's important to keep expectations realistic.
Reaching success isn't always a sprint — allow yourself time to reach your goals, and reward yourself for milestones achieved along the way. Take ownership of your achievements and build on them; if you take small steps and stay consistent, you'll make big strides in your profession as a realtor®.
So don't be discouraged by procrastination – with realistic expectations and discipline in place, the sky's the limit!
Say No More Often
Taking control of your time is key to success as a realtor®. Women in particular must recognize the 'power of no' and not be afraid to align their decisions with what's best for them and their career goals.
Refusing unimportant tasks or requests from clients can be daunting. But saying no to tasks that don't serve you can help you unlock productivity, overcome procrastination, and reach your full potential.
As a female Realtor® today, it often pays off more to say 'no' than it does to say 'yes'.
You now have an action plan for overcoming procrastination. Print out your action plan and keep it where you can see it every day. As you follow these steps, you will begin to develop new habits that lead to success.
Hold yourself accountable by sharing your goals with a trusted friend or family member, and don't be afraid to ever ask for help when you need it. Remember, you are not alone in this rewarding journey – we are all women Realtors® who want to succeed!
In real estate? Take The Quiz
#femaleisthefuture #womeninrealestate #businesswomen #womenrealtors
I See You, and I Hear You.
Keep Shining
Patricia Love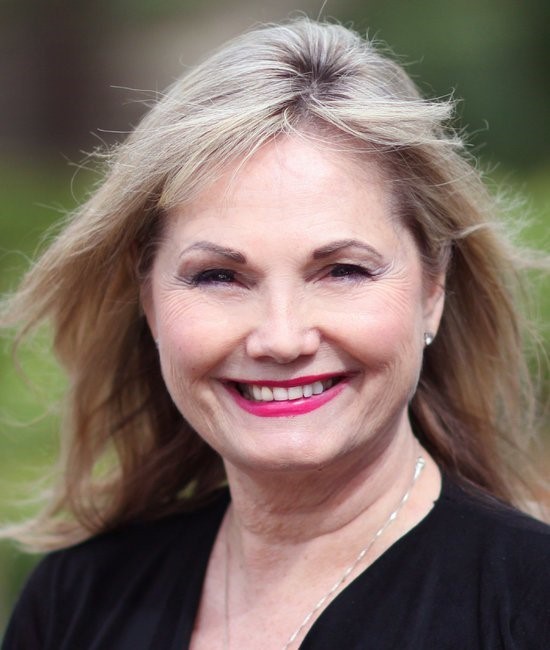 Reclaim the power and confidence that will propel your life by booking a 1 on1 Call with me. My "Exclusive Diamond Method" will "Recession Proof" Top Producing Women In Real Estate by eliminating self-doubt in your life and business…let's get you "Unstuck"