Celebrate Halloween in style, be confident & fearless for the night. Watch your life change for the better whilst the competition 'Feels Weighed Down.
This Halloween; Be Confident, Be Fearless and Own The Night
Happy Halloween everyone! For many, October 31st is a night of costumes, candy, and celebration. But for some women, it can be a time of fear and doubt. This Halloween, let's help each other to be confident and fearless. Let's own the night and have some fun! Whether you're dressing up as your favorite superhero, or going out with friends, remember that you're amazing just the way you are. Have a safe and happy Halloween!
Wear Something That Makes You Happy
It's that time of year again when we reflect on the past year and think about our goals for the New Year. I always try to set some personal resolutions for myself, but this time, I'm thinking more broadly. I want to be more confident, fearless and own the night. Confidence can come from within, but it's also helpful to externalize our confidence by wearing pieces that make us feel good about ourselves.
Start by dressing in something that makes you feel powerful and beautiful – whatever that may be for you! Then, surround yourself with positive people who will support your journey to being the best version of yourself. Finally, have fun embodying your positive attitude by going out and celebrating life to the fullest. Being confident and fearless during this spooky holiday is sure to bring joy into your life – so don't wait any longer!
Don't Be Afraid To Show Some Skin
Each woman has a different body type, shape and size, and there is no right or wrong way to dress up on this spookiest day of the year. In fact, you might just find that dressing up in something a little more revealing makes you feel more liberated than any other time of year. So go ahead, ditch the traditional costumes and get creative with daring new outfits that showcase your awesomeness! There's nothing like celebrating Halloween in style—especially if you're wearing something that makes you feel amazing and confident. Be sure to enjoy this special day to the maximum and celebrate life to the fullest. Whether you go for modest or risqué attire, make sure that you own the night by reveling in your natural beauty. There's never harm in a little harmless fun!
Embrace Your Size
This Halloween, we want to encourage all women to embrace their size! We know that every woman is unique and has her own strengths, and there is no wrong or right way to feel about your body. What's important is that you feel comfortable in your skin and confident in who you are. There are so many ways to feel this way on Halloween. You can dress up in something Unique and Attractive, Show off your personality through creative costumes, or just have a Good Time with Friends! No matter how you choose to celebrate, remember that Self-Confidence is the MVP of a great Halloween costume! So be sure to enjoy yourself this season and stay confident in who you are. After all, nothing says Happy Halloween like feeling awesomely beautiful AND comfortable in what you wear!
Be Creative
This Halloween, be creative and embrace your inner confidence and show the world that you are a confident woman. Whether you go for something daring or subtle, there is no wrong way to show off your personality and assets on this spooktacular night. Here are some tips on how to amp up your Halloween look: ·
Experiment with bold colors and patterns. Mix black and whites with pops of color for a dramatic effect.
Choose flattering yet strong clothing options that accentuate your figure. Oversized shirts and tight-fitting pants will make you look taller and more curves.
Take advantage of contemporary trends by opting for striking makeup styles or accessories such as statement jewelry or tattoos.
Be brave and experiment with new looks – you'll feel confident in the end!
Dance the night away! Pump up the tempo of your favorite songs and let loose – it's the perfect way to get into the spirit of Halloween!
Don't Listen To The Haters
For many women, Halloween is a time to be scared. They're surrounded by costumes that make them feel uncomfortable. But this Halloween, don't listen to the haters and become a confident woman. There are plenty of ways to celebrate safely and comfortably without putting yourself through the fear of costume malfunctions or running into spooky strangers. Here are some tips for feeling confident on Halloween:
Dress for comfort, not for culture; this may seem counter-intuitive, but wearing something that makes you feel comfortable is more likely to make you feel confident than something that's bound to make you stand out. If you wish to dress up like someone scary and controversial, go for it! But if your goal is to feel comfortable and beautiful in your costume, try opting for something like a long tunic or robe instead of a short skirt or tight top. It'll be more confidence-inspiring and less exposing.
Believe in yourself; remember that confidence isn't about being perfect – it's about having faith in your own ability and setting high standards for yourself. With that mindset, you can conquer any Halloween costume challenge put in front of you!
Have fun; just because it's Halloween doesn't mean you have to stay inside all day! Go out with friends or family and have fun celebrating this exciting day.
Don't Compare Yourself To Others
Regardless of whether you like or hate the "Halloween costume" debate, there's no denying that this spooky holiday is all about being confident and feeling glamorous.
So if you're ever feeling down on yourself, or if you just want to celebrate in a way that reflects who you really are, here are some ideas for how to become a confident woman this Halloween:
Distract yourself from negative self-talk by focusing on what you love. Whether it's dressing up in something inspired by your favorite movie or TV show, or paint your nails bright purple and wear some funky glasses, channeling your creative side will help take your mind off of things.
Take care of yourself mentally and physically. Make time for exercise, eat well-balanced meals, and get enough sleep – all of which will help boost your mood and keep you energized throughout the night. And don't forget about therapy! A little bit of self-love and care goes a long way in terms of achieving mental health goals.
Ditch the "secrecy" factor when it comes to your Halloween costume. No one is going to judge you for dressing up like Elsa from Frozen, or Maxie from Mean Girls – so make sure to go all out!
There is no need to feel ashamed about who you are, and embracing your unique personality will make everyone around you feel better too.
Halloween is considered the most celebrated holiday on the calendar and for good reason. This Halloween, be confident in your own skin and be fearless when it comes to choosing what you will wear. Own the night by dressing in something that makes you feel amazing and happy inside.
Whether you decide to go all out or keep it simple, let yourself go wild this Halloween and celebrate like there is no tomorrow!
#confidenceisfreedom #femaleisthefuture
You Matter…I See You, and I Hear You.
Patricia Love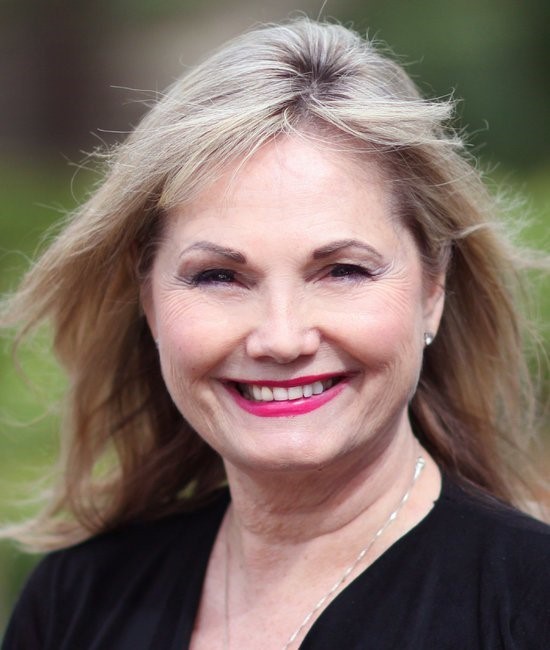 P.S. Don't go till you Find Out "What Your #1 Confidence PitFall Is?" Take FREE quiz