Meet the dynamic women in Real Estate and business leading our world, shattering glass ceilings, and taking control of their destinies.
Pumps, Stilettos & Power Suits; The Power Of Women In Business
As women in business, we slip on so many metaphorical shoes to tackle the challenges and opportunities that come our way – from classic black pumps for tasks done with speed and efficiency to sky-high stilettos for when confidence is needed more than anything else.
We adorn ourselves in power suits of strength, resilience, and ambition, gifts we give ourselves as armor against obstacles. This blog post looks at the power of women in business today – how these different 'assemblies' come together in their diversity to create a greater whole that presents immense capabilities, whether it be within boardrooms or leading entire organizations.
Women Multitask
Women have always been powerhouses in business. One major characteristic that adds value to their arsenal is the ability to multitask.
Whether it's balancing and prioritizing tasks, understanding what needs to be achieved with less time or effectively and efficiently organizing meetings. Women set an example for getting it done.
Not only does this demonstrate their incredible work ethic and dedication, but it also fosters trust within their teams. As a result, women in business rightfully assume leadership roles that secure a successful future for us all – from boardroom pumps to power suits!
Women Ask For Help
Women in business have come a long way from the days of relegated boardroom roles – today they are the most powerful and influential driving force creating change.
Their success is often attributed to their strength and confidence, but it's their ability to ask for help that sets them apart.
Women know when to work hard, but they also understand when it's wise to seek expert assistance or input. This helps them view challenges differently, brainstorm innovative solutions and make decisions that directly impact their businesses.
With their confidence and composure intact, these female professionals lead the battle in corporate America donned in brightly colored pumps, stilettos and power suits.
Women Are Great Listeners
In today's business world, the power of women is undeniable. Women bring their unique ability to listen closely and intently to every situation, an invaluable asset that has changed the landscape of how business is conducted.
Furthermore, with their nurture-focused approach, women are able to build trust and great communication with their customers and employees alike. This makes for more productive outcomes that benefit everyone involved.
Truly, strong leadership starts with understanding both sides of the discussion – something fiercely championed by female leaders in today's society.
Women Learn From Their Mistakes
Women in business are powerful indeed, thanks to the power of their pumps, stilettos, power suit and confident mindsets. Female leaders' ability to learn from mistakes has been key to their success as decision-makers – it's not all glitz and glamour!
Women in leadership positions understand that sometimes you have to dust yourself off and admit when you were wrong. The beauty about this is that it encourages others to be open, honest and accountable too. In many ways, her ability to acknowledge when she's wrong is often a signifier of strength. She knows when it's time to hold up her hand and say 'I messed up'.
By doing so, she sets an example to her team that everybody makes mistakes but more importantly, how we deal with them defines us.
Women Are Inclusive And Build Teams
It's no surprise that women bring an unrivaled level of power and emotion to their businesses. It's a quality that can be traced back to our upbringing. As young women, many of us were taught that the best successes come from collaboration, inclusivity, and emotional intelligence.
Decked out in our pumps and stilettos or stylish power suits, we are determined to make our mark on corporate America and the world.
We are willing to build bridges with individuals across all spectrums because it makes business sense—and because it's the right thing to do. Women in business understand that together is better.
We Are More Curious Than Men
As women, we have always governed the world through our inner drive, intuition, and ambition. And now, thanks to the power of curiosity that burns deep inside every female entrepreneur, they are taking their business successes to greater heights than ever before.
We've all seen it – the professional power suits, the killer pumps, and stilettos. But those fashion choices aren't just about looking good, they're about feeling good. And knowing you can conquer anything that comes your way.
Women entrepreneurs succeed because of the unstoppable curiosity that allows them to explore new paths, dream big, take risks and make change happen.
As a result, women in business have never been more powerful; all thanks to the special kind of courage that only women can bring.
Women Seek Mentors And Give Back As Mentors Themselves
Women have become unstoppable forces in the business world, and they often rely on mentorships to achieve success. From a mentor's tutelage, many women have learned how to strut their stuff in the boardroom, showcasing their pump-clad confidence alongside powerful suits.
With mentors by their side, female entrepreneurs can recognize and capitalize on opportunities more quickly than men. Plus, they demonstrate just how much they care about their community and professional peers by offering reaping lessons they've learned. As well as continuing to teach through mentorship themselves.
Women are taking charge of the business game in an impressive way. Thanks to their stylish power suits, mentorships, and community enrichment.
Women Are Innovative Entrepreneurs
Women in the business world have power. Not only the power to make decisions and handle the reins of any organization but the power of innovation.
Women are creative problem-solvers whose determination can be a crucial factor for success. They are willing to take risks, set achievable goals, and utilize data to make informed decisions.
As if that wasn't enough, they also know when to adjust their plans based on feedback or untapped opportunities. All parts of their dynamic toolkit help them rise above competitors and succeed in their businesses.
The Strides We Have Made
Women have made tremendous strides in the business world – whether it's through pumps, stilettos, and power suits, or some other way. They are no longer sitting on the sidelines and instead are pushing for growth and success in their industries.
From CEOs to entrepreneurs and real estate agents, these powerful forces are demonstrating just how influential women can be in the corporate world. Empowering women to lead dynamic careers is essential to unleashing the full potential of our global economy.
And with more positive role models out there than ever before, achieving excellence seems within reach. After all, a rising tide lifts all boats and when women rise, both business leaders and women alike benefit.
So go ahead – don your heels, grab your blazer and seize the day! You'd be surprised just how far a woman can get with a few stylish pieces and driven determination!
I See You, and I Hear You.
Shine Brilliantly
Patricia Love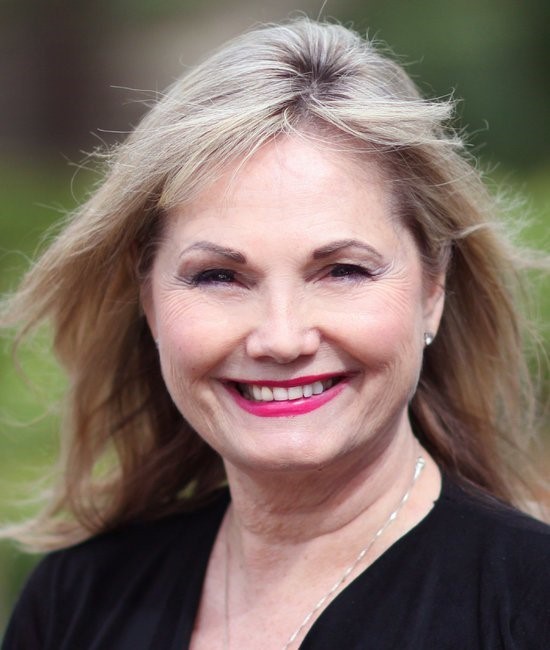 Reclaim the power and confidence that will propel your life by booking a 1 on1 Call with me. Get on my coaching waitlist. My Exclusive Diamond Method will positively impact your life, and business 10X, by removing, overwhelm, and self-doubt, before you burn out.