As a Realtor, and businesswoman… My goal is simple, to help you achieve your best health ever and feel happier & more energetic as a result. I want every businesswoman out there to know, that to succeed and have balance, you need to start listening to your body.
Ladies, You Need To Drop Everything Else And Focus On Your Health
Hey there gorgeous ladies, it's time to step out of your comfort zone and focus on your health! Whether you're in the middle of a pandemic or surviving through daily struggles, taking care of yourself should be at the top of your list. As women, we are often overworked and overloaded with responsibilities. It's easy for us to forget about ourselves but that's why I'm here today—to remind you that YOU Matter! It's time to make small changes now, so you can start reclaiming control over all aspects of your life. As hardworking women, dedicating enough attention to our health is more important than ever – let's take control of our lives and prioritize ourselves. Don't settle for putting our needs aside; join me as we embark on this journey to understanding why we need to focus on our physical health today.
Because You Can Help Others With What You Know
Health and wellness shouldn't be an afterthought! Taking the time to focus on your own well-being isn't just a nice thing to do for yourself; it allows you to help those around you. Ignoring your health can put your loved ones at risk of missing out on all the wisdom and knowledge that you have to offer. So why wait? Investing in your health today is investing in the future of those closest to you. So take the first step towards becoming a healthier, stronger version of yourself and make sure those around you benefit from it too.
Because You Deserve a Healthy Body
Women are the foundation of our society, so it's time we take care of ourselves and prioritize our health! Taking care of our bodies mentally and physically should be a must-do. A healthy body isn't just good on the outside, but also helps reduce stress, boosts energy levels, strengthens your immune system, and has numerous other benefits. Women deserve to lead their lives free from impediments that come with an unhealthy lifestyle. Let's keep in mind – your health is the key ingredient to living a fulfilling life. Being healthy doesn't have to mean spending all day at the gym – from taking regular breaks during work hours to cooking meals at home – there are small changes that can have a huge impact on how your body feels throughout the day. Empower yourself by investing in yourself, as you Deserve A Healthy Body!
Happy Thoughts = Healthy Life
Women deserve to make their health a priority and it's time for that to happen! Taking care of your body plays a big factor in how you feel, both mentally and physically. To experience a happy life, start by focusing on your well-being. Ignite the fire within you – take time to move, breathe, and connect with yourself on an emotional level.
Nourish your body with nourishing foods, have positive conversations with those around you, and create moments of stillness throughout the day. Allowing yourself the time to prioritize self-care will help you have more energy and motivation for whatever comes next. So shine bright by bringing some extra focus and love into your life – your amazing body will thank you!
To Show Your Family Members that Taking Care of Yourself is Important
It's time to put yourself first! Making your health a priority is the ultimate show of strength and love for your family. Show them that you are serious about taking care of yourself by adding healthy habits like regular exercise, cutting down on stress, and eating nutritious meals to your daily routine.
Nothing says "I'm committed to my well-being" like showing up for your workouts, introducing delicious yet healthy ingredients into your diet, and learning how to manage stressful situations. Taking time out of each day for self-care isn't just important for you and those around you who cherish and rely on you. Make it a priority now and be sure to thank yourself later!
So You Can Feel Good About Yourself
Women have long shouldered a substantial amount of the caretaking duties in society with many going days without making their own well-being a priority. It is never been more important to focus on our health and wellness so we can feel good about ourselves. Making small lifestyle changes and using achievable goals, can help us create positive habits that regular exercise, nutrition, and rest.
Once you start on your journey towards better health, the benefits quickly add up. When you make time for physical activity and make healthy food choices, you receive the mental gifts of boosted confidence and self-esteem. It's never been easier to utilize resources like home workouts, meal kits, and delivery services to help manage what can often seem daunting. Women – let's prioritize our well-being today!
Your Health is Your Responsibility
Take charge of your health–it's your responsibility! Women, it's time to make a change. Put in the effort and prioritize yourself and your well-being. Set yourself up for long-term success, happiness, and overall health. Then, create those healthy habits by making small changes, such as
Eating foods with nutrients and vitamins rather than processed food full of sugar
Get out of the house to take a walk or run around the block
Get a yoga or Pilates pass to practice some self-care
Go to the park with friends for outdoor activities
Read before sleeping each night to relax and regroup;
Engage in mindfulness where you take time every day to meditate or reflect.
It all culminates in being empowered and making decisions that have an immediate effect on your longevity. So, women, the time is now! It's time for you to focus on your health because it is ultimately your responsibility!
Because You Have a Job to Do On This Earth
As a woman, your health should be at the forefront of your priorities. Don't get bogged down by the mundane day-to-day tasks we are expected to fulfill – you have a job to do on this earth and need to focus on taking care of yourself so that you can get it done! Invest in yourself from head to toe and pay keen attention to what your body is telling you – it may be speaking louder than words.
Fulfill your own needs first before moving on to the bigger jobs; because life only gets easier when you stop solely relying on motivation to move forward and shift instead onto a path of self-care. So ladies, take some time out for yourself and start tending to those needs – and think about what do you need today. What can you do for yourself today?
Healthy Body, Happy Life!
Women, you deserve to prioritize your health and well-being! There is so much more to life when you feel energized with a healthy body and peaceful mind. Staying in good physical, mental, and emotional health will help you thrive in all other aspects of life.
From improving your career prospects, exploring more meaningful relationships, and working towards achieving goals – all the doors open when you nurture yourself from the inside out. So it's time for us ladies to let go of our excuses about not finding the time and make ourselves a priority!
Ladies, as you can see, your health should really be a priority. Life may have so many responsibilities and duties that take up most of your time, but if you don't focus on your own well-being first, no amount of success or money will be able to make a difference. So make that commitment right now to prioritize your health and set aside time to focus on what matters most: YOU!
So go ahead drop everything else and have the courage to make time for your health! And next time someone asks why you need some "me-time" just let them know that caring for yourself is in fact the best thing you can do for all others around you.
Real Estate Agent? Business Woman? Take My Quiz and receive my 5 FREE audios to help you go from self-doubt to self-empowerment.
#femaleisthefuture #womeninrealestate #businesswomen
I See You, and I Hear You.
Shine Brilliantly!
Patricia Love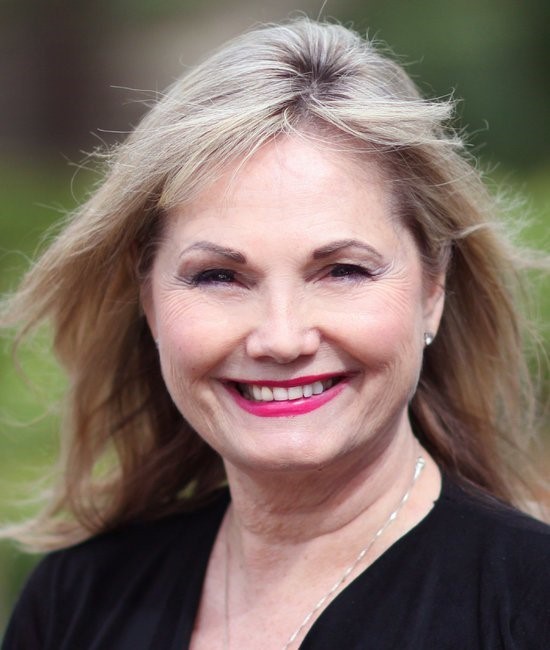 Reclaim the power and confidence that will propel your life by booking a 1 on1 Call with me. Get on my coaching waitlist. My "Exclusive Diamond Method" will positively impact your life, and business 10X, by removing overwhelm, and self-doubt today, so you don't burn out tomorrow.