Why Acknowledgment is Crucial To Healing
I once happened to meet an old classmate after almost a decade. We met at a seminar where she was one of the speakers. I was taken aback at first, as it seemed very out of character for the her personality, but when she appeared on stage, I almost didn't recognize her for a minute, but then it dawned upon me that this confident, agile and brilliant lady known by her colleagues was Ella. It was a pleasant surprise, but at the same time, I was extremely astounded to see how far she had come as a person. Her beautiful transformation made me very curious to know how she made it possible. She seem to be a completely different person.
Ella, my classmate, was always considered to be a introverted, and depressed soul in all the years we studied together. She would choose to remain aloof and avoid mingling with others. Other students had many assumptions about her mental health, but only a few people were aware of the underlying reason. Ella had been molested as a child and to add fuel to the fire, she had spent her childhood with her addicted father. Now, I do not think I need to elaborate on the trauma and agony Ella had been through as a child. The physical and emotional abuse left indelible marks on her mind and soul and she suffered from panic attacks, anxiety, and perpetual depression as an adult.
Anyhow, I approached her, like many other participants, not to ask any question but to satiate my curiosity and to get the much-needed dose of motivation from her journey. She had healed and 'moved on' in life and her glistening eyes clearly depicted her complete restoration. Ella instantly recognized me and with a very warm smile hugged me and we went out for a cup of coffee. Over the steaming cup of coffee, I asked her the question that kept me intrigued all this time. She explained how her healing never happened overnight and she passed through many turbulent stages to actually witness the recovery happening.
What helped her in this process the most
According to her, it was her first and foremost step i.e. acknowledging her trauma and feeling. The moment she validated her pain and agony, she started thinking on the lines of healing. Who knew that this single but very challenging step will put her on the track to a 'new' her and she would end up becoming a beacon of hope and inspiration for others? This is the power of acknowledgment, of understanding that you actually have a huge mess up around and it needs to get fixed.
The Steps To Acknowledgment
Do you wish to be as emancipated and healed as Ella is now? Ella was just one out of millions around the globe who have had a terrible childhood or adulthood. If you too have faced or are facing the challenge of self-healing, do understand this fact that your journey can only start with you acknowledging your pain or negative feelings and all the truths associated with the traumatic experience. If you dare to do all of this, here are the boons you are going to savor after the acknowledgment:
Acknowledging your pessimistic and hostile feelings makes you aware of the fact that carrying these sentiments for long will only hurt you more and thus you'll think about getting rid of them first.
When you recognize your pain, bring it out of you; it serves as a cathartic thing and hence you will have fewer phobias, anxiety, and panic attacks.
I understand that when hurt comes from a loved or trusted one, it is very hard to digest it. However, when you accept the truths, you start viewing the whole experience of distress impartially and thus you will become empowered to detach yourself from negative vibes and energies.
Now, what do I mean by steps of acknowledgment
By steps of acknowledgment, I mean to further divide this stage into mini-steps. For instance, acknowledgment does not happen 'just like that'. It happens gradually with 5 A's. What are these 5 A's? Let's take a look:
Admitting – Acknowledgment – Addressing – Approval – Acceptance
ADMITTING: Like I said, acknowledgment has mini-steps surrounding it. So, the confession of the fact that there is a problem existing within your mind that needs to be resolved is the first baby step. You need to admit it and stop shutting your eyes off of the core issue.
ACKNOWLEDGMENT: The next baby step is the formal acknowledgment. This is a little different from simply admitting that there is an issue that needs fixing. Once you admit this fact, the next thing to do is to acknowledge your feelings, validate your reactions and pain. It means that you need to look and feel about yourself empathically, ditching all the self-imposed blame and guilt once and for all.
ADDRESSING: After acknowledging all the pain and hurt, you feel less shattered and clearer in your head. So, your next move becomes the addressing of the issue under view. Since the former two steps also serve as a stress reliever, you feel empowered to look the ugliness of the problems in the eye and then address them in a way that is therapeutic and solution-based.
APPROVAL: Now, some people consider this mini-step as equivalent to seeking others' approval. Although this can be a part of this step, primarily it aims at seeking your heart's approval. You approve yourself of the sentiments and urge yourself to get out of the toxic cycle of hurt and shame. So, this step ensures you that you are not to feel upset, anxious, or ashamed. Release, and love yourself, you don't need any ones elses approval, but your own.
ACCEPTANCE: As the very title depicts, in this final stage, you accept your experience wholeheartedly and wear the scars as the emblem of beauty and strength. With this mini-step, acknowledgment gets consummated and healing starts happening.
The Bottom Line
To sum it up, the significance of acknowledgment cannot be stressed enough. It is, undoubtedly, a vital step to ignite the self-reclamation process. So, give yourself permission to feel. For more confidence blogs click here
Stay Brilliant and Keep Shining!
Patricia
Click Here to be get my NEW book
"Seen and (UN) Heard, A Little Girl's Journey from Silence to Empowerment" is released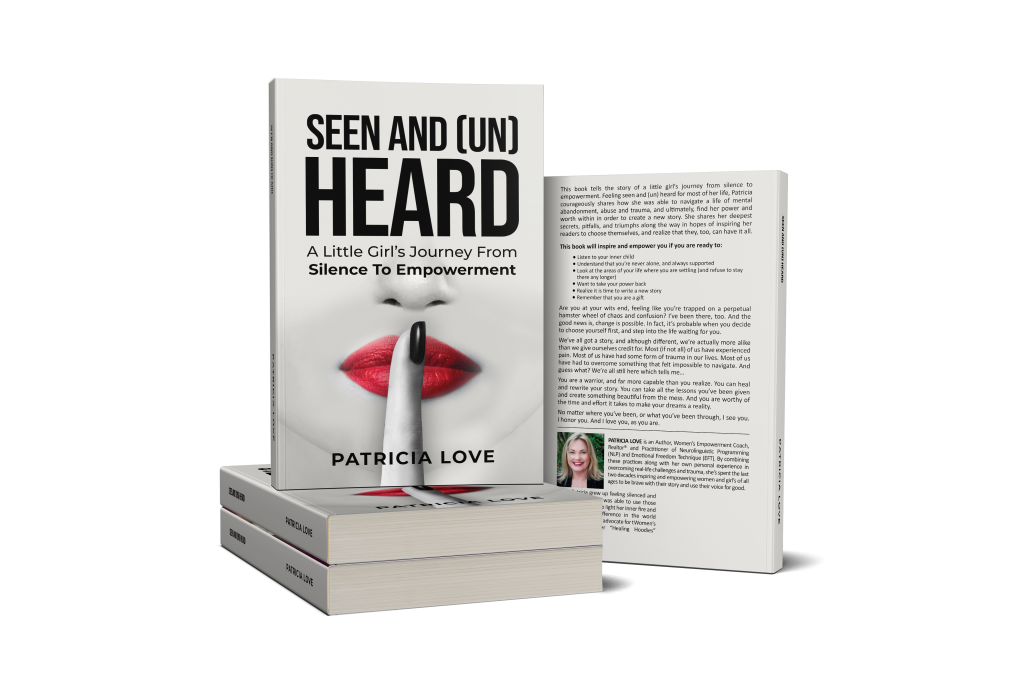 How you can start motivating yourself and help others
Healing Hoodies is Patricia's special mission, to help spread positivity throughout the world. When you wear a Healing Hoodie and see the positive messages on the front and back, it makes not only you feel good, but others too. Some may see it as a sign, so you are spreading happiness and positivity without even realizing it. Grab your Healing Hoodie Here.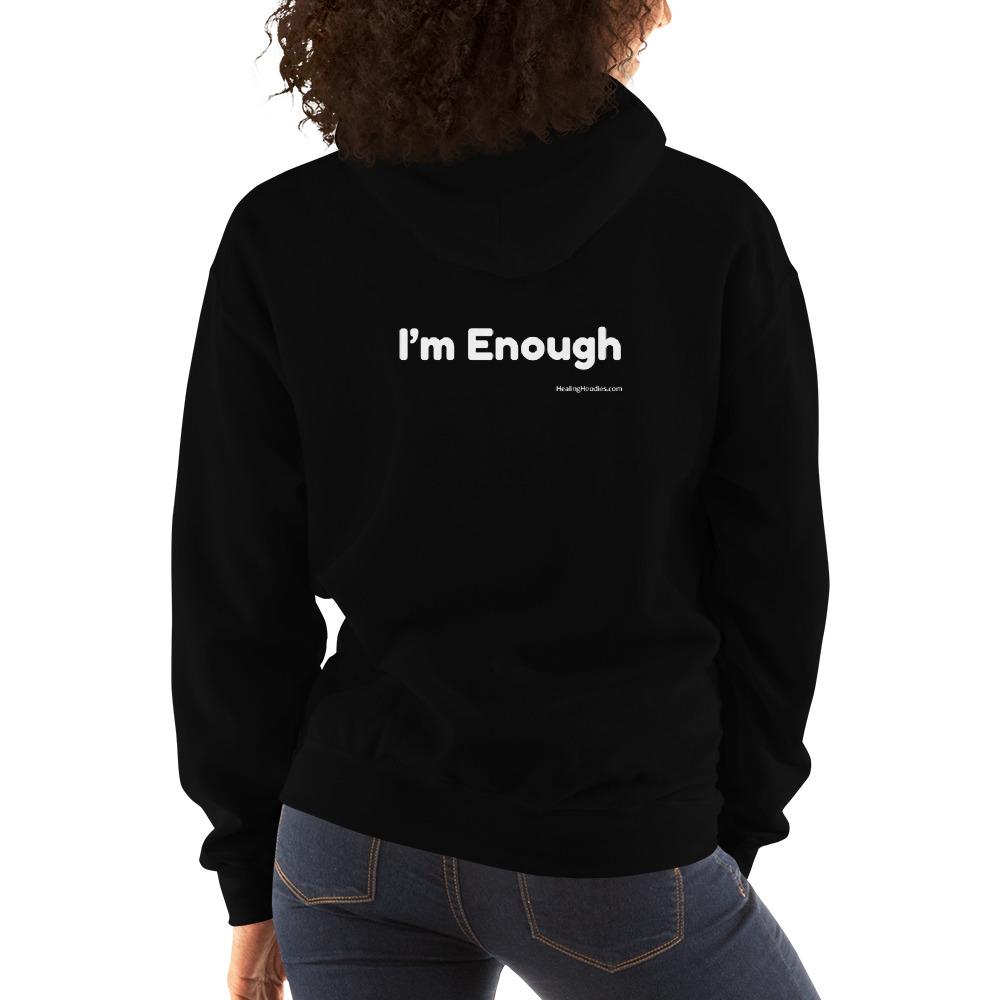 I created Healing Hoodies to motivate and inspire young girls, to remind them they are enough, and that they have a voice, and that their voice matters. Purchase a Healing Hoodie today and Join me in my goal of giving out 1,000,000 healing hoodies, so young girls can wrap themselves up in confidence, in order to share their gifts to the world.
100% of the net proceeds go towards my mission.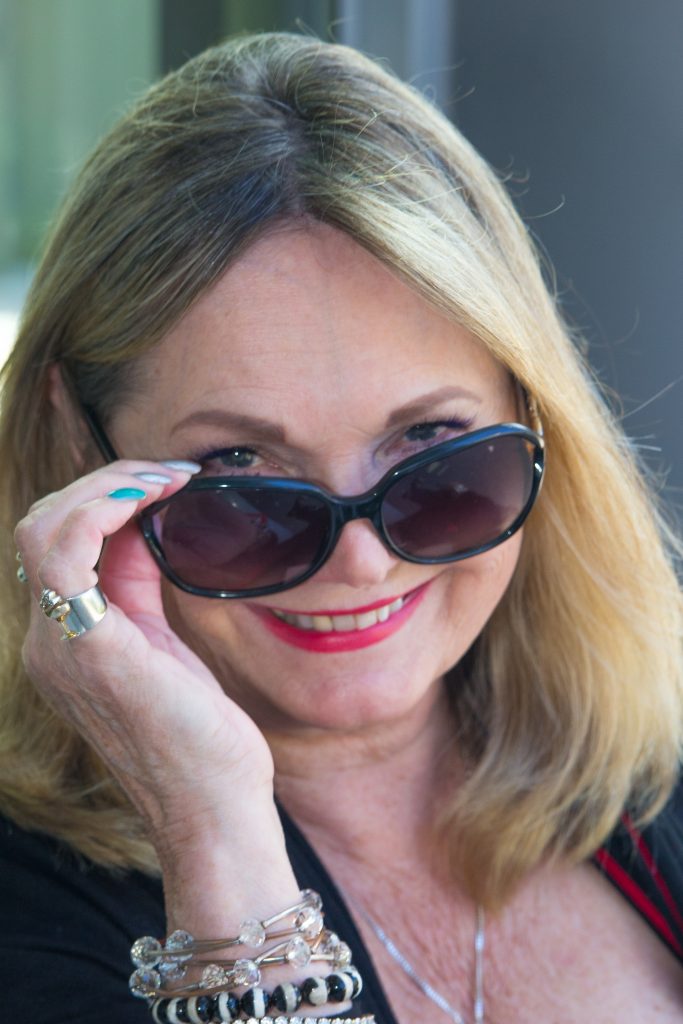 Meet Patricia
As an active Realtor, for 28 years in Washington State, Patricia coaches women sales people by turning their "I Can't" into "I Can." She interrupts the negative behaviors that have sabotaged them and helps them create a new path towards positive results. Albert Einstein once said "The definition of insanity is doing the same thing over and over again, and expecting different results."
Patricia's own story of trauma, death, and a slew of bad decisions as a young adult, forced her to flip her inner own inner script, or face alternative consequences. By interrupting and healing the negative behaviors that sabotaged her, she was able to find the courage, and the ability to move forward in all different areas of her life. She did this with the action of five words.
These inspiring words created her 5 steps, she calls her 5 Diamonds, as Patricia believes we are all a diamond in the rough, just waiting to shine! So, begin the healing, and shine like a diamond.
Contact Patricia to start the new life you deserve.
Follow Patricia Love, The RahRah Coach on: