I Was honored to be interview by sought-after syndicated radio personality and acclaimed author, Ashley Berges This is a powerful listen for anyone wanting to feel in control of their lives. We are talking about how to, Heal Yourself And You Will Heal The World.
How You Treat Yourself Directly Impacts How You Treat and Influence Others. We begin by healing ourselves first before being able to heal other people. Patricia Love, The RahRah Coach joins Ashley in the studio to discuss how we can empower ourselves and empower others. #empowermentcoach Patricia Love, The RahRah Coach #selfworth #selfvalue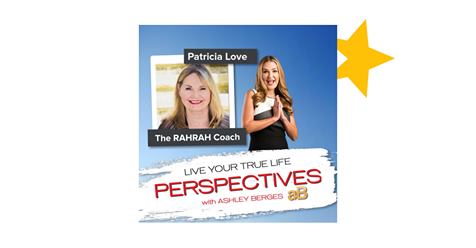 I hope you enjoyed the interview, we all want to live the life we were born to live. Sometimes we just need a little help to understand why we do what we do. Our unconscious behaviors and bias are direct reflections of how we influence others. Acknowledging what those behaviors are, and understanding how to change them, will change not only your world but other people's world around you for the better.
More Vlogs? Listen to channeling Beyonce