We all get busy, and sometimes need to just STOP, take a moment, and RE-Focus. The 'RE-Focus Podcast hosted by Angela Stephens' interviews various leaders in many different industries including ADHD Coaches, Attorney's, Surgeons, CEO's, and more. The re-focus podcast serves as a platform to inform, educate, and will inspire you, as a result, you will be more productive and focus on a daily basis. Today, enjoy my interview Re-focus with The RahRah Coach
Today Angela Stephens of the National Podcast Re-Focus is joined by The RahRah Coach Patricia Love. Patricia explains how to turn 'I Can't's' into 'I Can's,' and, how she got into this unique career and advice on how someone can go about changing careers. Don't miss the tips for battling stage fright.
​So, sit back, relax, listen… For More media interviews with Patricia Love, go Here.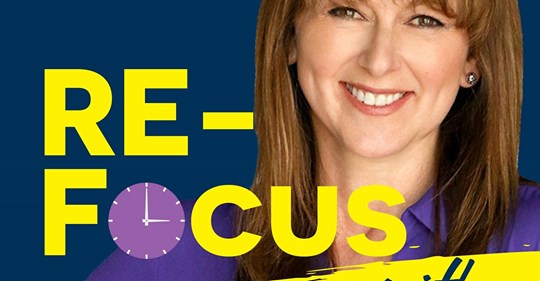 https://www.refocuswithangela.com/podcast-1/episode/50db2ad9/20-life-cheerleader-patricia-love-on-positive-thinking-how-life-gets-better