We need to bring on the virtual happy hours and pep rallies!

Because who would've ever thought at this time of the year, we'd be faced with
A global pandemic
Quarantines
Unemployment
and … no toilet paper to be found?!
These thoughts never even occurred to me, and I'm sure they never did to you either. Unless you have a crystal ball, of course. Which if you do – can you tell me when my grocery store stocks the toilet paper so I can get first dibs? 🧻
But all joking aside – change usually equals fear and anxiety, to some degree. On a daily basis, we're faced with unknowns that we'd never even imagined.

So, I have a challenge for you. And I think that it will help you with everything this pandemic can throw at you.

It's simple, really. Stay positive.🎉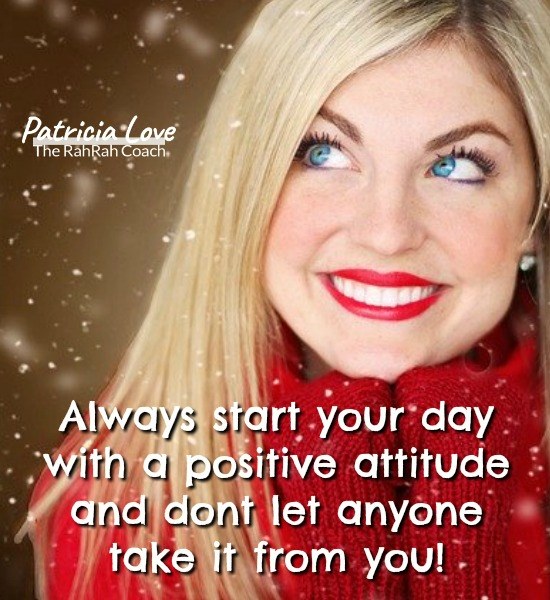 Staying positive is not just an attitude, it's actually a way of life. It changes you from the inside out. The more you practice it, surprising things will happen.
You'll have more energy
You'll sleep better
Your relationships will be better
You'll be better at your job
And a whole lot more!
I don't want to give you the impression that being positive is easy – it takes work. And support.

And I've got ALL KINDS of support for you! 🎉

Read my blog – I'm updating this more often with videos and posts. I'm sharing my perspective and tips for you during this crazy time!

My Facebook group, Powerful Words, Powerful Women – I've got resources here for your, I go live several times a week to check in with you, and you can always ask me your questions or share your struggles with our supportive community – we even have a PEP RALLY every Friday. What could be more positive than that?!

Happy Hour Fridays – Since we can't go out to a happy hour, let's check in with each other on Fridays with a zoom call! Make your favorite quarantini 🍹🍹 and join the fun! The calls are a great way for us to hang out and chat since I'm sure we're all feeling a bit stir-crazy these days! Register for Friday Happy Hours 5PM PST
Also, check out my Pep Rally Fridays, they will get you pumped up!!
And finally – if you want to chat, my free consultations are available to help you. If life's got you down, and you're looking for help to make some changes – schedule a call! I'd love to chat with you!
Patricia Love, The Rah Rah Coach!!! 🎉🎉
Patricia Love, The "RahRah" Coach, is a blogger of Life, motivational and empowerment coach for women, who flips women's inner script from "I can't" Into "I can," so they are able to break through any blocks that have sabotaged their pocketbook and life, so they can live the life they so deserve.
After several life traumas and challenges 12 years ago, Patricia was forced to either
give up or get up.
But, as she looks back now, she feels lucky she was able to draw on the motivational books and tips that she had studied over the years…but hadn't put to daily use, until that fateful day, where she knew that she had no choice,
or she would end up as another statistic.
Hard work and dedication got Patricia to where she is at today and it is her mission to share what she's learned with women who are struggling.
Patricia coaches other women and is on a mission to motivate and empower them through the skills and techniques she has learned, so they will be armed with tools to use daily, as they face life's challenges.
All Women deserve abundance and an equal voice! Patricia gives back 10% of her income to help motivate and empower women and girls.