"Golden years? More like golden opportunities! Join the Boss Ladies' revolution and learn how fierce women are taking the business world by storm, even in retirement."
"Boss Ladies Don't Retire: The Rise of Women Entrepreneurs in their Golden Years"
Well, well, well, my fellow boss ladies! We've been breaking barriers and defying the odds for as long as we can remember. And now, as we approach our golden years, we're not slowing down anytime soon. Retirement? Ha! Who needs that when you can keep hustling and realizing your dreams? I mean, look at me! At the ripe age of 71, I'm on my third chapter as an entrepreneur, and let me tell you, it's never been more exciting.
Some might say I should be sipping on a margarita by the beach right now, but nope, not me. I'm still out here making moves, and so can you. So, let's talk about the rise of women entrepreneurs in their golden years. It's about time we get the recognition we deserve for being fearless, savvy, and just plain badass. Retirement? More like reinvention. Let's show the world that we're not just getting older, we're getting better.
Why Retire When You Can Reinvent?
Are you counting down the days until retirement? Well, hold your horses because retirement might not be all it's cracked up to be. Instead of sitting around watching daytime TV, why not start your own business? Here are some reasons why starting a business later in life might be the best decision you ever make:
Keep That Brain Active!
Let's face it, retirement can be boring. Starting a business will keep your mind engaged and give you a new challenge to tackle. You'll learn new skills, make new connections, and keep your brain sharp.
Live longer
Studies show that people who stay active and engaged in their later years live longer. So, why not start a business and give yourself a reason to get out of bed in the morning?
Financial Freedom
Retirement might mean the end of your paycheck, but starting a business can provide a new source of income. Plus, you get to be your own boss and set your own schedule. No more waiting for permission to take a day off!
Pursue Your Passion
Retirement is the perfect time to pursue your passion. Always dreamed of starting your own bakery? Now's the time! Starting a business allows you to do what you love and make money doing it.
Leave A Legacy
Starting a business is a way to leave a lasting impact on the world. You get to create something from scratch and build it into something that can make a difference in people's lives.
Bold and Brilliant Women Who Defied Age and Conquered the Business World
If you're still not convinced that starting a business later in life is a good idea, let me introduce you to 5 inspiring women who did just that:
Vera Wang
After a successful career in fashion, Vera Wang started her own bridal design company at the age of 40. Today, she's one of the most well-known bridal designers in the world.
Julia Child
Julia Child didn't start cooking until she was in her late 30s, and didn't become a household name until she was in her 50s. She went on to become a bestselling author and TV personality.
Ruth Handler
Ruth Handler invented the Barbie doll at the age of 42 and went on to found Mattel, one of the largest toy companies in the world.
Mary Kay Ash
After retiring from her career as a saleswoman, Ash decided to start her own company, Mary Kay Cosmetics, which has since become a global sensation.
Arianna Huffington
Arianna Huffington started The Huffington Post when she was 55, after a successful career as a writer and political commentator. Today, The Huffington Post is one of the most popular news websites in the world.
Age is Just a Number
Alright, buckle up folks because we're about to challenge some ageist nonsense! That's right, I'm talking about the tired old phrase "Age is just a number." Now, don't get me wrong. Ageism is real, especially for women who are constantly bombarded with messages that their worth is tied to their youthfulness.
But let's flip the script and embrace the fact that with age comes experience, wisdom, and some seriously badass entrepreneurial skills. Just look at Martha Stewart – she's 81 years old and still whipping up gourmet meals and home decor like nobody's business!
And have you seen Jane Fonda lately? At 85, she's still working it on the red carpet and advocating for social change. And let's not forget about the one and only Tina Turner, who at 83 is still the Queen of Rock and Roll, with a career that's simply "The Best". And let's not forget the OG queen of pop herself, Madonna, who at 64 is still pushing boundaries and taking names.
These ladies are proving that age is just a number and that you're never too old to slay the game. So go ahead and take some inspiration from these golden girls, and remember – it's never too late to become the boss of your own life! So why do we perpetuate that older women are somehow less valuable than their younger counterparts?  We've been around the block a few times and have the experience as well as the battle scars to prove it.
The Golden Years of Entrepreneurship
My fellow aspiring "boss ladies" to the Golden Years of Entrepreneurship! You may be thinking, "Wait a minute, aren't the golden years supposed to be a time of retirement and relaxation?" Well, that's just a myth, my friends. With age comes experience, wisdom, and the courage to take risks. So, let's dive in and explore the unique advantages and challenges faced by women starting businesses later in life.
Advantages
Some brilliant advantages that come with age are:
Experience
You've been around the block a few times, and that means you have a wealth of knowledge and skills to draw upon. Use your experience to your advantage, and don't be afraid to share your hard-won wisdom with others.
Confidence
As you get older, you become more comfortable in your own skin. You know who you actually are and what you want, and that kind of confidence is invaluable when starting a business.
Network
You've spent years building relationships with people from all walks of life. Don't be afraid to tap into that network when starting your business. You never know who might be able to offer you valuable advice or even become a customer.
Perspective
When you're young, getting caught up in the day-to-day struggles of running a business is easy. As you get older, you surely realize that there are more important things in life than work. This perspective can help you make better decisions and avoid burnout.
Flexibility
You may not have the same financial constraints as younger entrepreneurs. You can take your time and build your business at your own pace, without worrying about paying the rent or putting food on the table. Practical Advice "It's never too late to be your own boss and show those whippersnappers how it's done!"
Get Organized
Starting a business can be overwhelming. Make a plan, set goals, and stay focused. Use apps and tools to stay organized and track your progress.
Find a Mentor
There's no shame in asking for help. Find someone who has been there before and can offer you valuable advice and guidance.
Join a Community
Starting a business can be isolating. Join a community of like-minded entrepreneurs who can offer support and encouragement. Boss ladies don't retire, they rewire! And that's exactly what I say at the age of 71 with a successful entrepreneurial journey.
I may be in my golden years, but my brain is sharper than ever and full of brilliant ideas. Retirement? No way! I've got more businesses to start and more chapters to write in my book of life. So, if you ever see me lounging on a beach sipping margaritas, don't be fooled – I'm probably dreaming up my next big business idea. Because, let's be real, who needs retirement when you've got ambition, drive, and a lifetime of experience to draw from?
So, to all the boss ladies out there who are still crushing it, let's raise a glass and cheers to rewiring, reimagining, and rewriting the rules. After all, age is just a number – and we're not done yet!  Cheers!  
#femaleisthefuture #womeninsales #ageisjustanumber
Stay Brilliant
Patricia Love
P.S. Is your Mental Energy being ZAPPED? Take my quiz and find out why?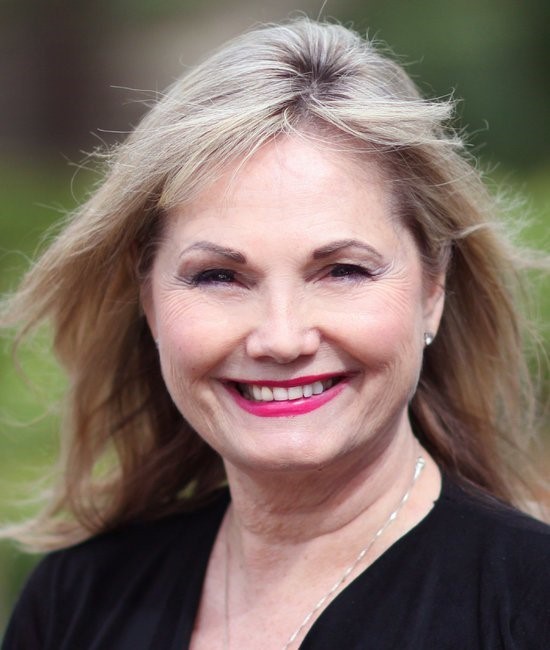 Reclaim the momentum and drive that will propel your life by booking a 1 on1 Call with me. My "Exclusive Diamond Method" for "Women In Sales" Re-Energizes your life and business…to become focused, productive, and resilient in the face of challenges!