Learn why the real estate industry needs more women and how you can get involved. As a woman in real estate, Patricia Love knows the importance of your voice and perspective.
Forget The Gender Gap—Women Are Needed In Real Estate
The real estate industry has long been one of the biggest money-makers in the world. And yet, despite its potential for growth and profits, many don't realize it still suffers from a gender gap.
Women have traditionally lagged behind men in terms of their involvement in buying and selling property, but times are rapidly changing: more women than ever before are entering this sphere—and they're making waves!
From powerful brokers to high-reaching entrepreneurs, women who own or manage real estate companies can provide invaluable insight into an often male-dominated field.
So let's get started by exploring just how far female representation has come within the realm of real estate today and why now is such an important time for women to be leading within this industry space!
A Positive Outlook
Women are needed in the real estate industry, and a positive outlook is one of the reasons why it's time to ditch the gender gap once and for all.
With new opportunities, roles, and ambitions being created every day, there is an urgent call for female professionals to step up and leave behind dated stereotypes in favor of fully utilizing their many skills.
Women possess various traits that provide invaluable tools for guiding clients through the complex process of buying or selling a home: empathy, an eye for detail, patience and so much more.
With research showing that women perform favorably in the housing market, now is the perfect time to create inclusive pathways toward greater labor participation by women in this field.
A positive outlook embodying respect, creativity, and proactivity can help bridge our current gender gap in no time flat!
An Emphasis On Relationships
It is time to break away from traditional beliefs and acknowledge women's power in the real estate industry. The gender gap has created an imbalance between male and female professionals within this field, but it's never too late to turn the tide!
An emphasis on relationships provides a foundation for growth – professional relationships that can support women in their individual journey towards success. Women bring unique skill sets, such as problem-solving abilities coupled with intuitiveness, that are tremendously beneficial in the buying and selling of real estate.
It is the perfect time to focus on what matters most – relationships between people of all genders so that artistic collaboration can foster a bright future for the real estate industry.
Multi-Tasking
As the real estate industry continues to develop and grow, it's time for us to leave behind the gender gap and embrace female multi-tasking prowess. By doing this, we'll not only allow talented women to contribute to a field they are passionate about but also benefit from their unique skill set.
Women excel at multi-tasking, meaning that they can do multiple tasks simultaneously while retaining accuracy. This trait alone makes them valuable assets in the real estate industry because of their ability to maintain composure when juggling difficult tasks and stay organized with small details of projects.
Their knack for organization would bring an added benefit of thoroughness and attention to detail which is needed in any successful enterprise. We've come a long way in our effort to bridge the gender gap and now is the right moment for us to seize the potential held by female multitaskers in the real estate business.
A Strong Communicator
Women are the definition of tenacity, resilience, and strength. They may have been undervalued in the real estate industry for too long, but now is the time to take advantage of their strong communication skills and expertise in this field.
Women bring a different perspective to the job that contributes unrivaled loyalty and work ethic—qualities that would undoubtedly make them invaluable assets to any team.
By leaving behind the gender gap and welcoming women into the field, we can ensure a more equitable real estate landscape that brings out the best in everyone.
With their determination and poise in handling difficult conversations, there's no question that female communicators have what it takes to bring success to any real estate venture.
Detail Oriented
The real estate industry has had a long history of being dominated by men, but it is time for women to make their mark! A woman's attention to detail can be a game changer in the industry because she's more likely to find mistakes and errors that otherwise could've been overlooked.
Having detail-oriented employees can help ensure smooth transactions, increased accuracy, and greater client satisfaction. Women can bring a fresh perspective with their skills for analyzing data, managing relationships, and multitasking — all of which are essential traits sought after by real estate professionals.
So let's leave the gender gap behind us and recognize that adding an extra dose of female detail orientation, is exactly what the industry needs to succeed!
Great Listeners
It is time to leave behind gender inequality and traditional expectations that lead to a culture of exclusion for women in the real estate industry. Women have something unique and special to contribute – their incredible capacity to be great listeners.
Listening attentively allows those working in this field to pick up on subtle nuances, recognize looming problems, and create value for the entire industry. Just imagine the amazing potential that will be unlocked with more women in real estate who are trained and empowered to listen for better outcomes!
Time's up for discrimination! Let's get more women leading in real estate through better listening skills.
Negotiation Skills
The creative, confident, and determined nature of today's female leaders is why it's time to leave behind the gender gap for good.
Women are finally being recognized for their negotiation skills; as a result, they have become key figures in many industries, none more important than the real estate industry.
With sales-oriented mindsets and knowing how to handle delicate transactions with a firm yet caring touch, women have become a strong force to be reckoned with in this particular sector. Being able to take charge and seal deals are what make them so important in the world of real estate.
It's time for companies everywhere to recognize and appreciate female employees for their negotiation skills! Let's shatter the gender gap once and for all by welcoming women into this and other male-dominated sectors.
Problem Solver
Women have the unique ability to provide creative and innovative problem-solving skills that are desperately needed in the real estate industry. In an era of rapid global changes, female minds are invaluable for constructing accurate and efficient real estate strategies.
Women aren't just waking up today realizing their worth; they have been climbing the ladder of success for decades now, leaving the gender gap far behind them. There is no stopping them from taking on these new challenges, so it is high time to get on board and welcome women into this exciting sector!
Emotional Intelligence (EQ)
The real estate industry desperately needs more female personnel. Women bring a level of emotional intelligence that men don't which can make all the difference when making decisions that affect groups of people and building successful business relationships.
Emotional Intelligence (EQ) not only goes a long way in creating effective customer service but it has been proven to create better results overall, due to the fact that their capacity for understanding feelings makes them better suited for problem-solving and creative thinking in high-stakes business deals.
Leaving It Behind
It's time to leave behind the gender gap and bring women into the real estate industry in order to get everything back on track!
Clearly, women have made their way in the real estate industry, but that doesn't mean there isn't more room for them.
With innovations like education and healthcare, it is important for women to be a part of planning these decisions.
Not only can they provide a unique perspective, but also much-needed insight into different aspects of real estate. After all, who knows what a woman wants better than another woman?
As we continue working towards gender equality in all industries, let's not forget about the importance of female involvement in one of the most stable pillars in our economy—real estate.
In real estate Take My Quiz
#confidenceisfreedom #TheExclusiveDiamond Method #womeninrealestate
I See You, and I Hear You.
Have an abundant and confident New Year!
Patricia Love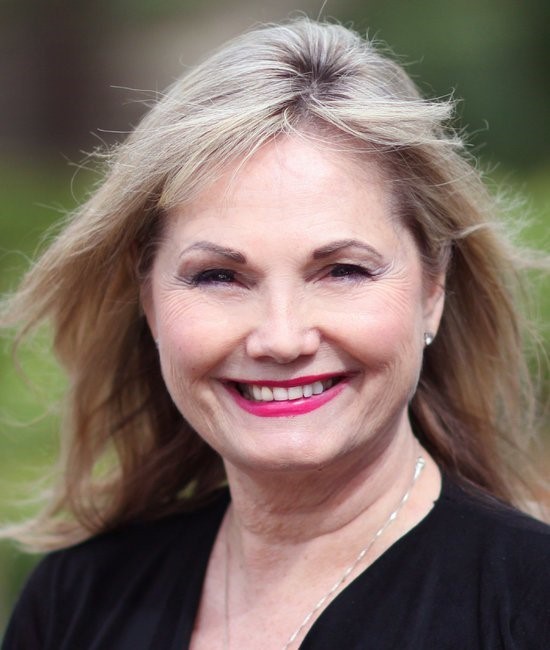 Reclaim your power and confidence that will change your life forever by booking a 1 on1 Call with me. Get on my coaching waitlist. Choose My Exclusive 5 Diamond Method, which will take you from self-doubt to a lifetime of impact and legacy.