Passion. It's the fuel that ignites our drive, burns within us, and inspires everything we do. Take a closer look at some of the strategies behind some of the most inspiring people around the world. Successful people are not lucky. They are doers not dreamers and they turn their passions into careers.
How To Turn Your Passion Into The Job Of Your Dreams
Do you want to love your job and feel truly fulfilled in your career? Are you eager to turn that enthusiasm for your favorite hobby or passion into a full-time job that can support you financially? If so, it's time to discover the secrets of turning your passion into an amazing career opportunity. From recognizing potential opportunities to developing the skills required for success, this blog post will help guide you on how to make dreams come true!
Don't Wait For Your Dream Job To Appear
A common adage says that if you dream it, you can achieve it, and that's especially true in the world of real estate. As a woman, don't wait around for the perfect job to appear; instead, take charge and be creative to turn your passion into the job of your dreams. Being proactive in your pursuit of success doesn't have to take years; with hard work and determination, you can make a big leap towards the career path you've always wanted. You'll reap the rewards from having enthusiasm and courage, taking those first steps to forge ahead on your journey towards realizing your goals. So women don't wait, lead the charge in turning their passion into creating the job of their dreams!
Know Yourself
Nothing is stopping women from taking their passions and turning them into the job of their dreams! From women realtors® to women CEOs, the opportunities are limitless for women to make an impact. In order to turn their passions into a viable career, women must first know themselves, understand what they're passionate about, and be diligent in taking steps to achieve their goals. It is not easy, but women can easily maneuver the ups and downs of entrepreneurship if they enter with an understanding of who they are and what they have to offer. Each success story starts with knowing yourself, so women should never doubt themselves – the sky is the limit!
Put Your Feelers Out
Follow your dreams and turn your wildest ambitions into a reality! As women, we can be empowered by our passions and use them to reinvent ourselves. Finding the job of your dreams isn't impossible and all it takes is a bit of exploration. Put out feelers and build relationships wherever you can. Networking often doesn't take as much effort as you may think and you never know where it can lead. You can research positions in fast-growing industries and move towards the position that best reflects what you want to gain and what impact you wish to leave on the world. Trust your instinct, access the resources available to you, and don't be afraid of the unknown – because everything's possible when fueled by passion!
Don't Be Afraid Of A Challenge
Dear women, do you dream of turning your passion into an enriching career? It isn't always easy but it can be worth it. If you really want to make it happen, the best way to start is by not being afraid of a challenge – the only real thing stopping us from achieving our goals is ourselves. Remind yourself that no matter how hard the journey may be, you have the strength and courage within to push through any obstacles in your path. The future has endless possibilities for success – so take a leap of faith and see what you can achieve. Let's make our dreams a reality together!
Develop Your Portfolio
Driving your passion into an amazing job can be difficult and often daunting but with a well-crafted portfolio, women around the world now have the tools to supercharge their dreams. Your portfolio is a powerful call to action – take control of your potential, prove you're the perfect fit for any position and let recruiters know how you can advance the mission of any business. Showcase your experience, qualifications, and unique talents in order to confidently put yourself out there and reap the rewards! Start crafting that portfolio today – it will make all the difference in bringing those career aspirations to life!
Put It Out There
Do you often dream of turning your passion into your dream job? It may seem difficult, but there's one simple key to making it happen: putting it out there! Reach out to those who have already achieved in the field and see what advice they can offer. Start a blog or YouTube channel showcasing your talents, get involved with those in similar lines of work, and network away. Don't be afraid to spread the word about what you do and why you're passionate about it. You never know when an opportunity can start knocking – so make sure you give yourself every chance for it to arise!
Do The Work (Even When You'd Rather Not)
Every woman has been blessed with passions that bring out their creative side, inspire them to achieve more, and become the person they were always meant to be. It actually takes a lot of hard work and dedication to turn those passions into viable job opportunities but it's not impossible. You have the ultimate power to create your own dream job by being persistent in doing the work, even if you don't feel like it. When we push through tough times and stay committed to our visions, no one can stop us from turning our passions into success stories. So don't be afraid to go after what sets your heart on fire – you owe it to yourself!
Take Risks, Big And Small
If you've been dreaming of turning your passion into a career, don't let your fears stand in the way! Taking risks is an essential part of achieving success and realizing your goals. Sometimes that means leaping forward with big bold decisions, while other times it's making little steps to gradually get closer and closer. But either way, without taking risks there's no hope for growth, so take a deep breath today and turn your dreams into reality!
Know That You Can Change
Dear women, if you want to turn your passion into the job of your dreams, then it's time to recognize that anything is possible. You don't need to stay stuck in a job that you hate; you can make a change and start doing something that is meaningful and passionate. Take charge of your destiny – make a plan, take action, surround yourself with people who believe in you, and never give up. When it comes down to it, only you have the power to make the leap necessary for turning the dream of your ideal career into reality – so don't let fear or doubts stop you from pursuing it!
You can turn your passion into the job of your dreams, just like I did. It takes hard work, dedication, and a little bit of luck. But if you follow your heart and pursue your passions, anything is possible. I've been working as a realtor® for almost 30 years now and I absolutely love it.  Your dream job is out there, and it's time to go get it! With these easy steps, you'll be on your way to happiness in no time. Don't wait another day to begin pursuing your passion. The world needs what only you can offer!
In real estate? Take My Quiz
#confidenceisfreedom #TheExclusiveDiamond Method #womeninrealestate
I See You, and I Hear You.
Have an abundant and confident New Year!
Patricia Love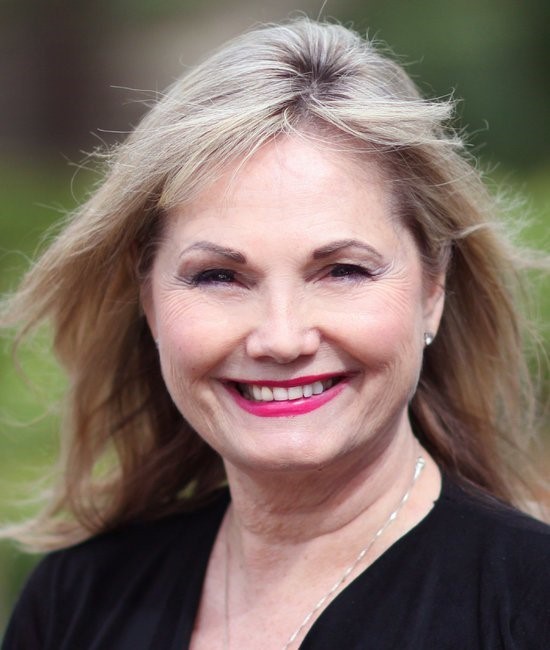 Reclaim your power and confidence that will change your life forever by booking a 1 on1 Call with me. Get on my coaching waitlist. Choose My Exclusive 5 Diamond Method, which will take you from self-doubt to a lifetime of impact and legacy.